U.S. May Ban Oil Exports to Venezuela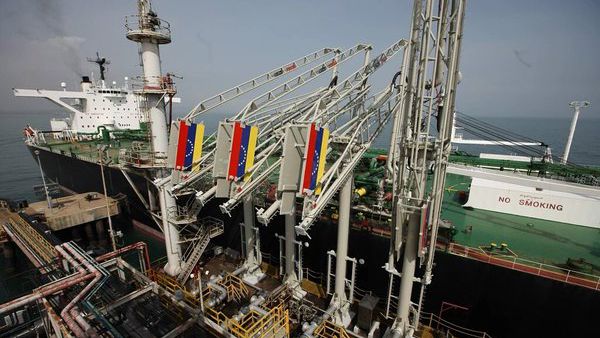 The Trump administration is reportedly considering a range of sanctions on Venezuela's oil industry in response to President Nicolas Maduro's plans to rewrite the Venezuelan constitution. On Sunday, Maduro declared success in a nationwide election for a council that will craft a new, more autocratic foundation for his nation's government – an undesirable outcome for the United States. U.S. President Donald Trump has promised "strong and swift" economic sanctions if Maduro's government moves ahead with the proposed changes.
Venezuelan state oil company PDVSA produces an extra heavy grade of crude, and it imports light American grades to dilute its oil for export. It also uses American refined products to offset declining capacity at its own poorly-maintained refineries.
PDVSA has already encountered trouble paying for American oil shipments, but the ban would shut off its supply altogether, forcing it to pay higher transportation costs for light grades from further afield. Venezuela is already in the midst of an economic collapse, and the inability to access low-cost U.S. oil from the nearby Gulf coast would likely accelerate its decline. Oil is responsible for fully 95 percent of the country's exports.
An analysis by Bloomberg found that the credit default swap markets now put the odds of Venezuela missing a debt payment within a year's time at over 60 percent. That figure rises to 95 percent over the period of the next five years.
If the trade ban were reciprocal, and the Trump administration prohibited the purchase of Venezuelan oil, the effects would be felt in the United States: 10 percent of the crude imported by American refiners comes from PDVSA, making the U.S. a net importer of Venezuelan oil. Energy analyst Stephen Brennock told CNBC that the list of winners and losers of a ban would also extend beyond the Western hemisphere. "Other major crude-importing nations such as India and China may stand to gain if they are offered Venezuelan crude at steep discounts," he said.
Maduro himself will be among those affected. In an unusual move, the U.S. Treasury Department announced Monday that it has imposed a freeze on his personal assets within American jurisdiction and a ban on U.S. citizens dealing with him directly. It is a rare example of sanctions aimed personally at the leader of a foreign nation.