UNEP Sees "No Pathway to 1.5C" of Warming, But 2-3C is Quite Possible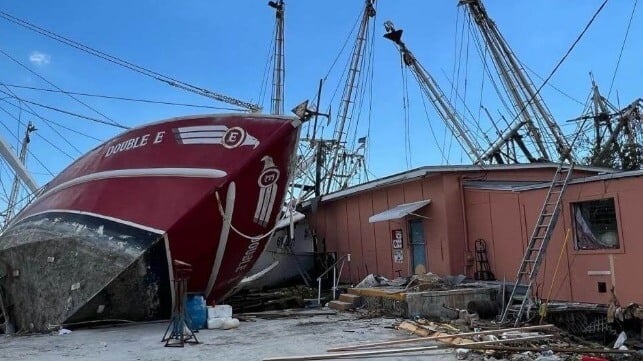 In advance of the COP27 climate conference, the United Nations Environment Programme has a clear and uncomfortable message: there is "no credible pathway to 1.5 degrees C" by 2050, and warming is on track to overshoot the targets of the Paris Climate Accord. There is also positive news: thanks in part to an accelerated uptake of renewables, atmospheric warming will likely be limited to 2-3 degrees C by 2100, well below the catastrophic "business as usual" projections of 4 degrees C or more.
Even limiting warming to 2 degrees C will still take strenuous "root and branch" transformation, according to UNEP. This means a large scale and rapid transition in the "electricity supply, industry, transport and building sectors, and the food and financial systems" to cut emissions by 30 percent - not 100 percent decarbonization, but still a radical shift.
"It is a tall, and some would say impossible order, to reform the global economy and almost halve greenhouse gas emissions by 2030, but we must try," said Inger Andersen, Executive Director of UNEP. "Every fraction of a degree matters: to vulnerable communities, to species and ecosystems, and to every one of us."
The electrical power sector is the source of the greatest optimism. Solar power costs a tenth of what it did in 2010, onshore wind costs have fallen by half, bottom-fixed offshore wind has dropped remarkably, and industry expects costs to keep falling by double-digit percentages in the decades to come. Renewables are already the cheapest form of new power generating capacity for most localities, and they are experiencing rapid uptake and growth.
Impact on shipping
Rapid uptake of renewables would also help build the energy infrastructure to repower shipping, one of the hardest of the hard-to-decarbonize industries. But the vast scale of the energy infrastructure required to make enough green fuel for ships, and the dramatically higher price of green bunkers, may prove challenging enough that it could put the brakes on tonne-miles in some segments. Shippers take the cost of delivery into consideration when they choose where to invest, and trade patterns shift accordingly.
"The cost of decarbonization in ocean shipping is going to change the calculus of where goods are sourced," predicts Willy Shih, professor of management practice at Harvard Business School, in a recent article for HBR. "High-volume trade lanes where container lines can deploy newer, larger, and more efficient assets will fare better, but all in all it may make less sense to produce many goods far away from where they are consumed even if the production costs are lower."