UN Pursues New Treaties to Protect High Seas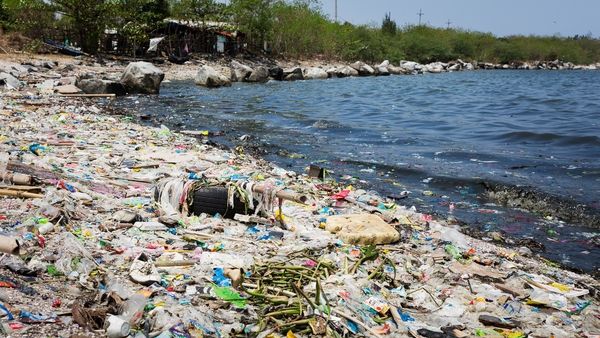 The United Nations General Assembly voted Sunday to pursue an international treaty to protect the marine environment on the high seas.
According to the Pew Charitable Trusts, the treaty would be the first of its kind, extending beyond MARPOL's regulation of marine pollution and UNCLOS' demarcations of sovereignty. It would provide a cohesive global system to coordinate the conservation and use of marine biodiversity and to account for the impact of human activities on the high seas, including fishing and shipping. It would also pave the way for the creation of marine protected areas (MPAs) and fully protected marine reserves on the high seas, which would protect key areas of biodiversity.
"After more than 10 years of discussion, it is encouraging that United Nations member states unanimously agreed to move forward in 2018 with negotiations for an international agreement that would fill the gaps in ocean management," said Liz Karan, director of Pew's campaign for the treaty. "The international community, including scientists . . . agrees that at least 30 percent of the world's ocean should be set aside in MPAs and reserves to achieve a sustainable ocean. Protecting biodiversity on the high seas will be a key component of moving toward this goal."
"This is the biggest opportunity to change the status quo we have ever had," said Will McCallum, head of oceans for Greenpeace, speaking to the Guardian. "It could change everything."
Sunday's successful vote means that the UN will hold four meetings over the next two years at which representatives will draft a final treaty, a process that is similar in nature to the series of meetings that led to the Paris Climate Agreement. If a new high seas protection treaty is ultimately enacted, it will have to rely on the efforts of member states' navies and maritime authorities for enforcement.
Plastic waste may be next
The UN is also moving towards an international treaty to establish "zero tolerance" for land-based discharge of plastics into the ocean. Ships have been forbidden to throw plastic over the side ever since MARPOL was enacted, but no international law exists to prevent communities on shore from polluting the seas with long-lasting, harmful plastic waste. Earlier this month, the UN Environment Assembly adopted a resolution on marine litter and microplastics that calls on member states to take a "source-to-sea approach" to combat the shoreside trash that ends up in the water.
"At the current rate, we'll end up with more plastic in the oceans than fish by the middle of the century, and ultimately that comes back to our own food chain," said Erik Solheim, executive director of UN Environment, speaking to CBS. "We don't need food to be systematically wrapped in plastic, and we certainly don't need plastic straws or throwaway plastic coffee cups . . . This is an environmental disaster caused by laziness that is easily fixed by a healthy dose of innovation and political will."