UN Adopts Landmark High Seas Conservation Treaty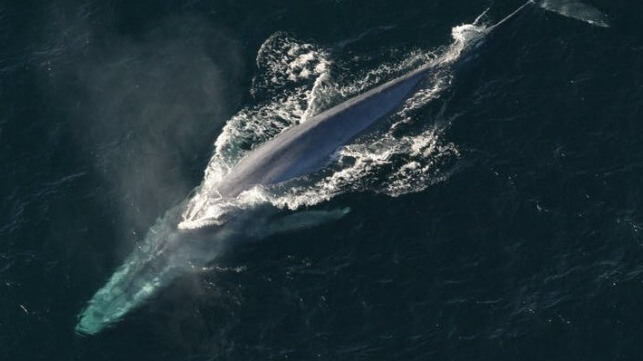 After two decades of negotiation, the United Nations has finally adopted a marine biodiversity treaty for the high seas, the first international agreement of its kind.
"The ocean is the lifeblood of our planet, and today, you have pumped new life and hope to give the ocean a fighting chance," UN Secretary-General António Guterres said in a statement Monday.
Individual nations have jurisdiction over marine biodiversity out to the edge of their own waters, but on the high seas, there have been few if any protections for the natural environment (outside of measures enforceable by port states and flag states, like MARPOL). The new expansion on UNCLOS adds 75 additional articles intended to protect the marine environment and conserve biodiversity.
Most importantly, the treaty creates a legal framework for the creation of marine protected areas on the high seas. This type of protection is almost nonexistent outside of national waters at present, but it will be essential to achieving the goal to protect 30 percent of the world's land and sea by 2030, UN special envoy for the oceans Peter Thomson told CBS. The treaty includes a mechanism for member states to propose high-seas protected areas, and it outlines general guidelines for management and monitoring.
The treaty sets up a monetary benefit system for distributing wealth created by using marine genetic resources from the high seas to make medications and other products. It also promotes the consideration of the value of marine ecosystem services, like carbon sequestration, and the cultivation of ecological resilience to offset the impact of climate change.
The new high seas treaty also allows for majority decisionmaking. Unlike proceedings at IMO, where the agenda proceeds by consensus and can be vetoed by member states, the deliberations taken under the new treaty will receive an up or down vote.
"From a shipping industry's perspective, the High Seas Treaty agreement takes into account the IMO's role and is intended to cover gaps in ocean governance. It will help ensure that emerging high seas industries will be as well-regulated as shipping is by IMO, with the detail of any measures that may be needed for ships to be discussed and agreed at IMO," said Emily Rowley, International Chamber of Shipping Policy Manager (Legal). "It is important for shipping that the oceans are properly regulated and managed. The BBNJ Agreement is a meaningful step forward in ensuring that the oceans are used sustainably and conserved for present and future generations."
Now that it has been adopted by the UN, the treaty will need 60 nations to ratify it in order to take effect.