UK Passenger Ports Step Up Security Measures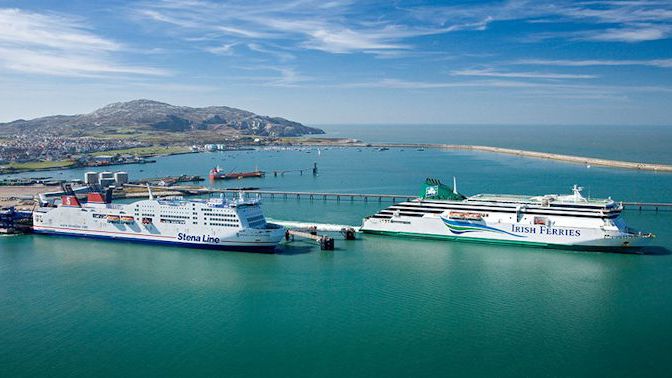 UK ports have stepped up security and screening measures for ferry passengers following the deadly attack on concertgoers in Manchester earlier this week.
At the port of Holyhead, the nation's second-busiest passenger port, police commissioner Arfon Jones has added new armed patrols to ensure security, part of the UK's Operation Temperer. "Following yesterday's raising of the national threat level to 'critical' we have implemented part of our planned and rehearsed response which has involved the deployment of armed . . . personnel to Holyhead Port," said North Wales Police spokesperson Richard Debicki. "Armed officers already deploy at the port, but we are increasing our levels of dedicated resource in response to the move to 'critical'."
At the port of Heysham, 40 miles north of Liverpool, authorities are now requiring ID for boarding ferries to the Isle of Man. They are encouraging travelers to check in for their departure early to make time for security checks, and vehicle searches have been increased, the BBC reports. The Port of Dover, the busiest passenger port in the world, also advised that police are conducting "heightened security checks."
"It is a fast-developing situation which could soon affect other ports we sail from and we do not know how long the enhanced security measures will be in place," said Mark Woodward, CEO of ferry operator Steam Packet.
British security services say that the Manchester suicide bomber acted in concert with a network of supporters, and an investigation has led to eight arrests, including two relatives who were detained in Libya. Despite the swift arrests, MI5 warns that the threat of another attack is still "critical," and police remain on high alert across the nation.
"The work undertaken throughout the day has revealed that it is a possibility that we cannot ignore, that there is a wider group of individuals linked to this attack," said Prime Minister Theresa May. In response to the threat, she has deployed 5,000 soldiers to guard Parliament, Downing Street, Westminster Palace and other key locations throughout Britain – a move unseen since 2003, when Prime Minister Tony Blair sent a few hundred soldiers to guard Heathrow Airport.