UK and EU Reach Agreement on Brexit Transition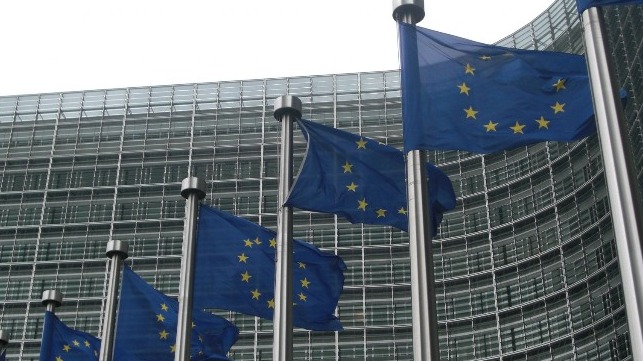 The UK government has broadly accepted the EU's conditions for a Brexit transition period, including a "backstop" plan that could see Northern Ireland continue to function under EU regulations.
UK lead negotiator David Davis and his EU counterpart, Michel Barnier, reached a tentative agreement for a 21-month transition period on Monday. Crucially, the plan will keep Britain within the EU common market and customs union during the transition, a core priority for the UK's maritime industry. David Dingle, the head of industry group Maritime UK, warned in February that "if there is no transition period the industry as a whole will be in trouble" - especially the busy ro-ro ports of Dover and Holyhead, which could be snarled if customs checks were imposed abruptly.
The agreed "backstop" arrangement for Northern Ireland follows an EU plan to prevent a "hard border" on the island. It is not yet clear which EU rules Northern Ireland would have to keep if the plan took effect, but the EU has proposed that the British province would stay within the EU customs union and single market while the rest of the UK would leave. This would result in a customs border between Northern Ireland and England.
On Monday, UK Prime Minister Theresa May expressed hope that the "backstop" would never have to be put to use. "I continue to believe . . . that we can achieve a close partnership that provides for such a deep trading relationship that specific measures in relation to Northern Ireland are not required," she said.
The inclusion of this fallback plan in the transition deal appears to be a reversal for May's government. Last month, May said that "no UK prime minister could ever agree" to a plan that would "undermine the UK common market and threaten the constitutional integrity of the UK by creating a customs and regulatory border down the Irish Sea."
Fisheries control must wait
The UK fishing industry expressed dismay at the deal's arrangements for control over UK fisheries. At present, UK waters are administered under the EU's Common Fisheries Policy, and British fishermen want to see them returned to British regulation (and British use) as quickly as possible. The date for that regulatory change will no longer be Brexit Day - March 29, 2019 - but rather December 2020.
"In December 2020, we will be negotiating fishing opportunities as a third country, an independent coastal state deciding who can access our waters and on what terms for the first time in over 40 years," said UK environment minister Michael Gove. "It's important that all of us, in every area, accept that the implementation period is a necessary step towards securing that prize."
Politicians from fishing communities expressed outrage at the two-year wait, and some suggested that they had little confidence that the UK's fishing rights would not be traded off during later Brexit talks. Scotland's First Minister, Nicola Sturgeon, warned that the negotiations were "shaping up to be a massive sell-out of the Scottish fishing industry by the Tories".