UK and Japan Unveil Massive Offshore Wind Trade Deals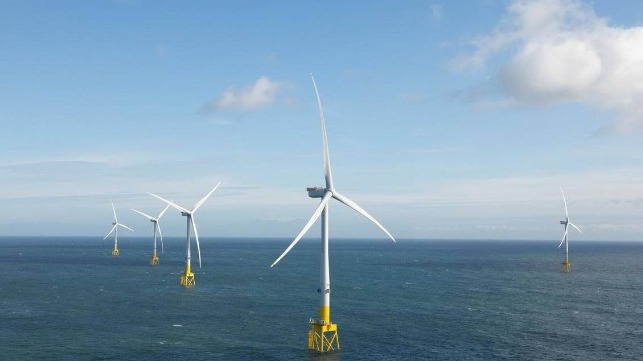 The UK's renewable energy sector has received a major boost after leading Japanese corporations committed to multi-billion investment deals in Britain's offshore wind industry. The announcement came as the UK Prime Minister hosted a business reception event in Tokyo last week, geared towards expanding the UK-Japan trade relationship.
The new investments include funding for offshore wind, low carbon hydrogen and other clean energy projects from Marubeni. The leading Japanese trading house said it would sign an MoU with UK government laying out about $12 billion in investment over the next 10 years, including in offshore wind in Scotland and green hydrogen projects in Wales and Scotland.
Sumitomo Corporation, one of the largest general trading companies in Japan, also committed to expand its UK offshore wind projects. This will involve a total investment of $4.9 billion in projects off the coasts of Suffolk and Norfolk, alongside its partners. Sumitomo will also build a high voltage cable manufacturing plant in the Scottish Highlands, bringing more than $250 million in investment and creating 150 skilled green jobs.
Japanese companies are major investors in UK offshore wind and other clean energy technologies. At the same time, UK companies have developed considerable experience on development and deployment of offshore wind and other renewables, and are now bringing that expertise to the Japanese market. In fact, at the same reception last week, several of the UK's renewable energy companies signed multi-million dollar projects in Japanese and Asian markets.
UK company Octopus Energy committed to invest $1.8 billion in the Asia-Pacific energy market by 2027, helping speed up the region's transition to a cleaner and smarter energy system. Additionally, leveraging on its existing Asian headquarters, Octopus will channel $373 million to expand its tech innovation and energy retail hub in Tokyo.
UK consultancy Mott MacDonald also secured a major contract to help develop a state-of-the-art offshore wind farm in western Japan, which could power more than 175,000 homes with clean energy.
"These new investments are a massive vote of confidence in the UK's dynamic economy, from some of Japan's top firms. It is also great to see leading UK businesses seizing the huge opportunities for growth and collaboration in Japan. As we grow our trade ties further and join the huge regional Comprehensive and Progressive Agreement for Trans-Pacific Partnership (CPTPP) trade bloc, the sky is the limit for British and Japanese businesses and entrepreneurs," said UK Prime Minister Rishi Sunak.