U.S. Offshore Lease Bids Marginally Higher Than Last Year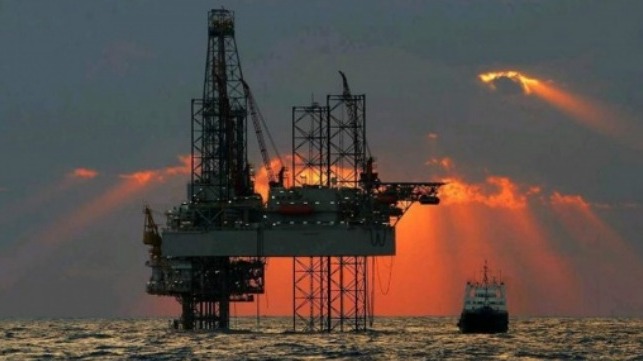 The U.S. Gulf of Mexico offshore Lease Sale 250, held on Wednesday, attracted 159 bids from 33 participating companies, with high bids totaling $124.8 million. This was a modest increase, about $3 million, on last year's Lease Sale 249, but still low historically.
The bides covered 148 tracts covering 815,403 acres in federal waters of the Gulf of Mexico. It included 14,474 unleased blocks, located from three to 231 miles offshore, in the Gulf's Western, Central and Eastern planning areas in water depths ranging from nine to more than 11,115 feet (three to 3,400 meters).
Lease Sale 250 was the second offshore sale held under the National Outer Continental Shelf Oil and Gas Leasing Program for 2017-2022. Under the program, 10 region-wide lease sales are scheduled for the Gulf. Two will be held each year and include all available blocks in the combined Western, Central, and Eastern Gulf of Mexico Planning Areas.
William Turner, senior research analyst at Wood Mackenzie, said: "With about a 60 percent increase in acreage from August but relatively the same dollar amount and low competition, bidders got a bargain at today's lease sale. Bidding activity focused on Mississippi Canyon where operators were likely drawn to its established infrastructure and lowest cost developments in the Gulf of Mexico. Operators are keen to keep the utilization up on the infrastructure and every new barrel produced through these facilities further realizes value from the original investment.
"The biggest surprise came from BP who bid on 20 Block in DeSoto Canyon just one ridge over from Mississippi Canyon," says Turner. Given there is hardly any exploration activity in the area, they could be chasing a "new play opener."
Shelf bidding increased this round, the possible impact of lowering the royalty rate last year finally kicking in. However, fiscal changes for deepwater, i.e. lowering the royalty rate from 18.75 percent to 12.5 percent, is expected to help turn the low bidding around in the next lease round.
"Although we are in a climate where a lot of projects begin to make sense again in the Gulf of Mexico, operators appear to still be in a 'wait and see' mentality when it comes to exploration, looking for stability in oil prices," says Turner. "Meanwhile some patient but dedicated operators are on the brink of cracking the code on ultra-high-pressure developments. Once the industry sees some proven developments in fields like Anchor, others will follow suit, and we will begin to see the return of significant volumes being discovered and developed in the region."
National Ocean Industries Association (NOIA) President Randall Luthi said the bids reflect improving but lower-than-desired commodity prices. "These are not new fields, and producers are attempting to pick the best of what is left. From that view, the bids demonstrate a solid commitment by the oil and natural gas industry to continue to invest in U.S. offshore energy and U.S. jobs.
"While the outlook is promising, it also comes with a note of caution that with companies looking globally for exploration opportunities, the United States must continue to evaluate how to keep the Gulf of Mexico and other parts of the U.S. outer continental shelf attractive in light of competition from Brazil and Mexico."