U.S. Grants Waivers for Iranian Oil Imports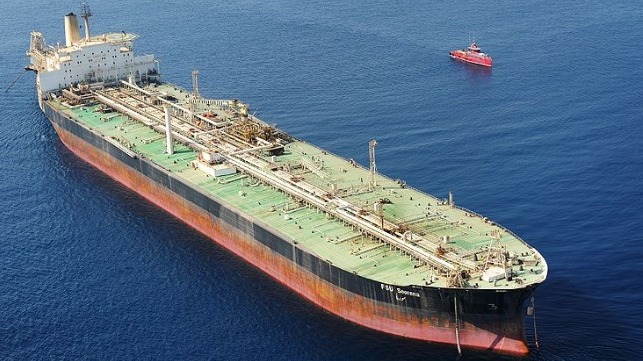 On Friday, U.S. Secretary of State Mike Pompeo announced that the United States will allow eight "jurisdictions" to continue to import oil from Iran after sanctions take effect, albeit at lower quantities than before. The waivers will keep Iranian crude flowing to these partner nations for up to 180 additional days, thereby cushioning the sanctions' effects on world oil prices.
In May, the White House declared its intention to exit the Joint Comprehensive Plan of Action (JCPOA), better known as the Iran nuclear deal. Beginning in 2016, under the JCPOA, the U.S. and EU lifted strict sanctions on Iranian trade in exchange for Tehran's promise to shutter its nuclear weapons program.
International monitors assess that Iran has complied with the terms of the agreement, but the Trump administration alleges that it is non-compliant in "spirit," pointing to Tehran's involvement in regional conflicts and its continued efforts to develop missile technology. The U.S. began to reinstitute sanctions on Iranian commerce in August, and on November 5, additional measures targeting Iranian banking, petroleum, shipping and other sectors will enter into force.
Several U.S. allies - particularly India - have indicated a desire to keep importing Iranian oil. India, South Korea, Iraq and Turkey are among the nations on Secretary Pompeo's waiver list, according to Reuters. The EU, which has actively resisted the reimposition of sanctions and seeks to maintain the JCPOA, is not.
Those wishing to pay for Iranian oil may have difficulty after November 5. U.S. Treasury Secretary Steven Mnuchin, whose department oversees sanctions enforcement, said Friday that he has ordered Belgian financial messaging service SWIFT - the world's banking network - to disconnect from Iranian banks. "SWIFT is no different than any other entity," Mnuchin told media. "We have advised SWIFT that it must disconnect any Iranian financial institutions that we designate as soon as technologically feasible to avoid sanctions exposure."