U.S. Customs Busts Million-Pound Shipment of Smuggled Pork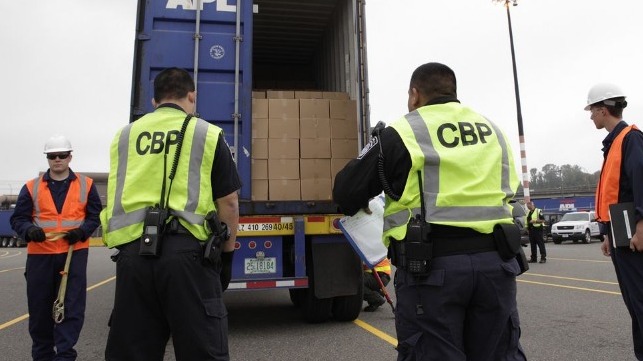 Last week, U.S. Customs and Border Protection seized one million pounds of illegally-smuggled Chinese pork at Port Newark-Elizabeth Marine Terminal, part of the busy Port Authority of New York and New Jersey complex.
In an operation targeting 50 shipping containers, over 100 CBP agents and K-9 team members found a massive illicit shipment of cured pork products, all carefully hidden within shipments of other consumer goods. Once the tally was in, CBP determined that it was likely the largest seizure of agricultural products ever made in the United States.
Chinese pork is banned in the U.S. because of the risk of introducing African Swine Fever, a livestock disease that does not affect people but is deadly to pigs. It is a particularly dangerous contagion: it spreads quickly, has no vaccine or cure, and can survive in meat for months. Over the past year its reach has been expanding rapidly throughout rural China, and American officials say that it could cause billions of dollars in economic damage if imported to the United States.
Given the level of effort put into concealment of the shipment, CBP believes that the smuggling operation was carefully planned.
"Agriculture specialists made a critical interception of these prohibited animal products and stopped them from entering the U.S. before they could potentially cause grave damage," said Troy Miller, director of CBP's field operations office in New York/Newark, at a press conference in New Jersey on Friday.