U.S. Coast Guard Calls Off Search for Missing Tug Crewmember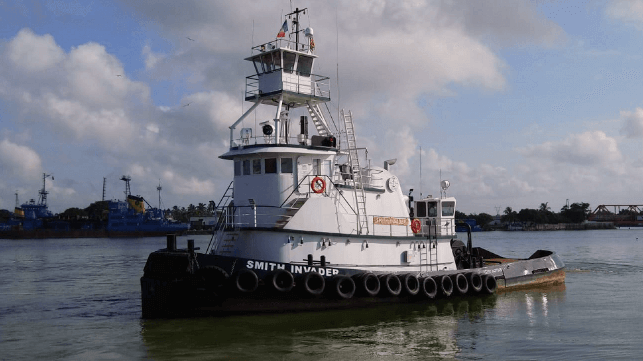 The U.S. Coast Guard has called off a search for a missing tugboat crewmember who disappeared off the coast of Sabine, Texas.
At 0610 on Monday morning, the tug Smith Invader contacted Coast Guard Sector Houston-Galveston to report a missing crewmember. The man was last seen at 2200 hours Sunday, and he was noticed missing at about 0600 hours on Monday. A crew boat was scheduled to take him off the tug at that hour, but he was nowhere to be found.
The Coast Guard dispatched a small boat crew and a helicopter aircrew to search the nearby waters. The Jefferson County Police Department and the Texas General Land Office also assisted.
On Tuesday, the USCG called off the search.
"The tough decision of suspending a search is vetted through many channels and is never taken lightly," said Lt. Cmdr. Jeffrey Schwind, search and rescue mission coordinator, Sector Houston-Galveston. "This search involved close coordination between state and local agencies, and we appreciate their assistance. We send our thoughts and prayers to the man's friends and family during this tough time."
Smith Invader is a 4,200-horsepower coastal tug built in 2006, and she is operated by a towing company in Morgan City, Louisiana. She has returned to port in Sabine, according to her AIS signal.