Tariff Announcements Could be Prelude to Negotiations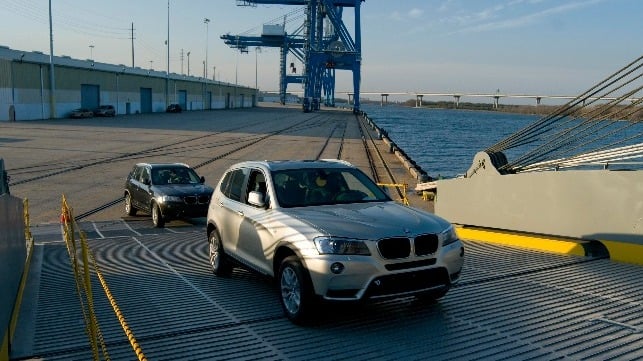 On Wednesday, Beijing announced tariffs on 106 U.S. products worth $50 billion, matching the Trump administration's recently announced duties on 1,300 Chinese imports. The affected American goods include cars, aircraft and major agricultural commodities like pork and soybeans.
These tariffs have not taken effect yet, and China has not announced an implementation timeline for its latest round. American stock indexes rose sharply on Wednesday, buoyed by indications from both sides that the announcements are a prelude to negotiations and will not be put into action. The White House's new top economic advisor, Larry Kudlow, suggested Wednesday that the tariff announcements are "potentially" a negotiating tactic, and claimed that ultimately President Donald Trump is a "free-trader." However, Trump's record on free trade appears less supportive: the president campaigned against the North American Free Trade Agreement (NAFTA) and the Trans-Pacific Partnership (TPP) free trade agreement in the 2016 election, and he withdrew the U.S. from TPP after taking office.
If the tariffs do take effect, the impact on trade and consumer purchasing power could be significant. In a telling example, freight forwarder Flexport says that its customers alone would have paid out $13 million in additional taxes and duties if the U.S. tariffs had been in place last year. On the export side, the American Chemistry Council noted that China buys about 10 percent of America's plastic production, and Chinese tariffs could jeopardize plans for more American petchem plants. The American Soybean Association said that a 25 percent Chinese tariff on U.S. soybeans would be "devastating," as China buys about one third of America's soybean harvest every year. The tariffs would give Chinese buyers an incentive to source goods from outside the U.S. and vice versa.
In addition, analysts with Sanford C. Bernstein suggested that if the tariffs are implemented, certain trade volumes could fall as manufacturers relocate their production within the borders of the target market, a practice known as "localization" that reduces trade and port volumes. In particular, Bernstein's analysts noted that two leading German luxury automakers operate car factories in the American South with China-bound exports of about 150,000 units per year. Beijing has proposed a stiff 50 percent tariff on American cars, which would add tens of thousands of dollars to the base price of a U.S.-built BMW X5 or Mercedes GLE delivered to Shanghai. To avoid the penalty, Bernstein said, BMW and Mercedes could decide to make more of their Chinese-market vehicles in China, like competitor Audi.