U.S. Air Force Pararescue Team Saves Fisherman 1,000 Miles off Costa Rica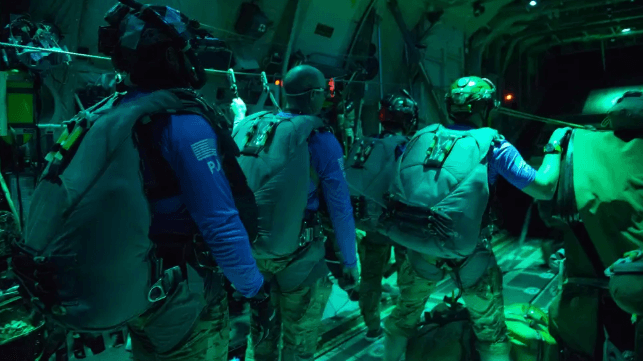 Last week, a team of Air National Guard pararescuemen saved an injured fisherman at a position about 1,000 nautical miles off the coast of Costa Rica.
On July 7, the Costa Rican fishing boat Victoria G sent a distress call and requested medical aid. A crewmember had sustained serious cuts to the head after being struck by a metal pole when a pulley snapped. He was suffering from loss of consciousness, blood loss, and vomiting from the head injuries.
The U.S. Coast Guard's 11th District took the call, but the remote location and the victim's serious condition required special response capabilities. The nearest good samaritan vessel was about 250 nautical miles away.
11th District passed the request over to the 129th Rescue Wing at Moffett Air National Guard Base, which accepted it and got under way. The next morning, an Air Force HC-130 Combat King II with a Guardian Angel pararescue team took off from Moffett, bound for Mexico City. After a refueling stop, they flew south to rendezvous with the Victoria G. There were several challenges - overcoming a language barrier, finding the fishing boat in the dark, and safely executing the jump.
Image courtesy USAF
"The seriousness of the young patient's injuries was in the back of our minds the whole time we were weighing the risks of jumping a team in at night into such a remote location," said the mission's jump master. "We had to assume his injuries were possibly life-threatening or could lead to permanent neurological damage if left untreated."
An aircrew member handled translation, and after communicating with another boat in the same area, the flight crew found the Victoria G. The pararescue team parachuted into the Pacific Ocean with their supplies, and they safely boarded the vessel. They stayed aboard to assess the patient's condition and provide treatment.
Several days later, they rendezvoused with a larger good samaritan ship, the Royal Midori, which took the Air Force team and the victim aboard. The Midori transferred them to Puntarenaas, Costa Rica.