U.S. 5th Fleet Uses Unmanned Boats to Surveil Iranian Forces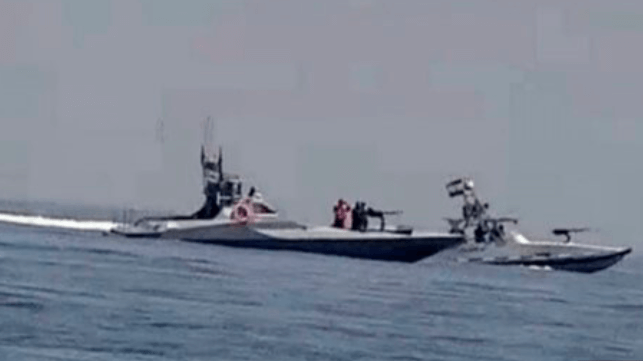 U.S. 5th Fleet is taking its experimental unmanned-boat flotilla to within surveillance distance of Iranian forces in the Persian Gulf region, the command revealed in an imagery release Friday.
In one undated still image taken by a MAST-13 unmanned surface vessel, two Islamic Revolutionary Guard Corps Navy patrol speedboats are clearly visible on patrol in the Strait of Hormuz. IRGC speedboats routinely harass U.S. naval forces and Western shipping interests in this strategic waterway. In another, taken by a MARTAC T-38 Devil Ray, an unidentified Iranian Navy warship is seen under way in the strait (below).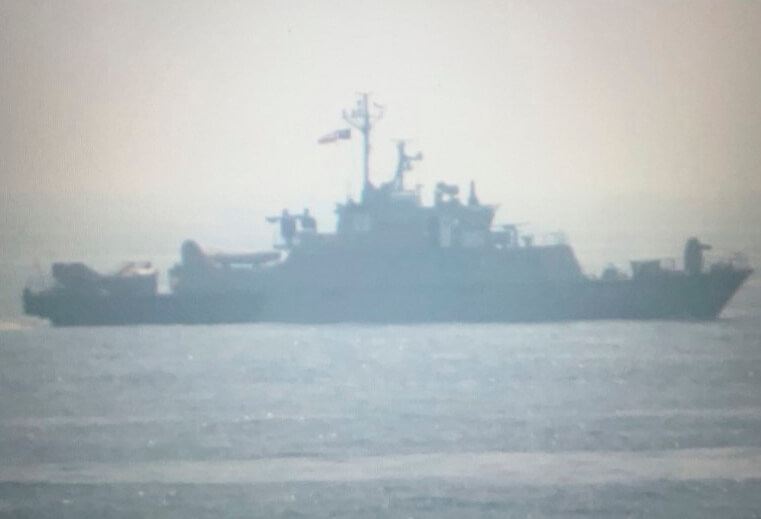 Courtesy U.S. Navy
The surveillance mission was a Navy and Marine Corps trial to test out the integration unmanned platforms (like the MAST-13) with crewed ships and aircraft. Seven task forces under U.S. 5th Fleet paired 12 different unmanned platforms with manned ships for "manned-unmanned teaming" operations.
"We have been operating UAVs and UUVs in the region for years," said Capt. Joe Baggett, Director of Maritime Operations for U.S. Naval Forces Central Command and U.S. 5th Fleet. "Adding our new USVs, and then integrating all of these platforms into fleet operations, is how we expect to fly and sail well into the future."
The Navy's objective with unmanned systems in the Persian Gulf is to see and to be seen, more often and at lower cost, according to 5th Fleet.
"This enhanced maritime security serves as a deterrent against malign activity and strengthens regional stability, which is good for everybody," said Vice Adm. Brad Cooper, commander of U.S. 5th Fleet.
The command's Task Force 59 has led the way for the Navy's use of small unmanned vessels. By rapidly procuring existing unmanned systems - like the ubiquitous Saildrone - and putting them to work in a contested environment, the task force has accelerated learning on what works and what doesn't. The program will expand next to U.S. 4th Fleet, which has a similar need for maritime surveillance for its counter-narcotics mission.