Two Tankers Collide on Russia's Lena River, Spilling Gasoline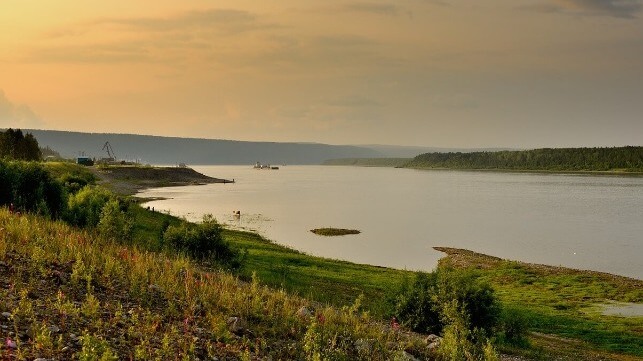 Russian authorities are investigating a collision involving two tankers on the Lena River, and initial evidence suggests that the master of one of the ships may have been intoxicated.
The two tankers collided on the Lena River in the Kirensky District, a remote area about 400 miles to the northeast of Irkutsk in central Siberia. One tanker was carrying 140 tonnes of gasoline, according to the regional governor, Igor Kobzev. About 60-90 tonnes likely entered the water and has drifted downstream.
"At the moment, the oil slick has passed a number of settlements. The situation is complicated by the fact that the river is navigable. In addition, there are settlements downstream," Kobzev told local media.
East Siberian transport prosecutor Denis Evgenievich Avdeev reported that one of the casualty vessels, the tanker Yerofey Khabarov, was conned by the first officer at the time of the casualty. The captain was found to be drunk. The circumstances and any contribution that the intoxication may have made to the casualty are under investigation, and a criminal inquiry is under way. Both ships are being inspected, and the crews are being questioned.
The Lena is among the longest rivers in the world, and wends its way across 2,600 miles of Siberian forest and tundra from Lake Baikal to the Arctic Ocean. It is the longest river wholly within Russia, and it is a commercial thoroughfare for small vessel and barge traffic to Yakutia, home of some of the most remote outposts in the Arctic.
In 2019, a prolonged drought caused the river to drop by about 2.5 meters, stranding commercial traffic and leaving many working vessels aground until the return of high water.
Separately, in an unrelated incident, an oil tank farm has caught fire on the Kuban River in the Krasnodar region - just upstream of the strategic Black Sea port of Novorossyisk. It is the fourth tank farm fire in the area in two months; the others were sparked by Ukrainian drone strikes.
A Russian oil tank farm on the Kuban River is burning in Krasnodar pic.twitter.com/ZN6VS9jnBg

— OSINTtechnical (@Osinttechnical) June 13, 2023