Two Missing as Japanese Cargo Ship Capsizes in Collision with Containership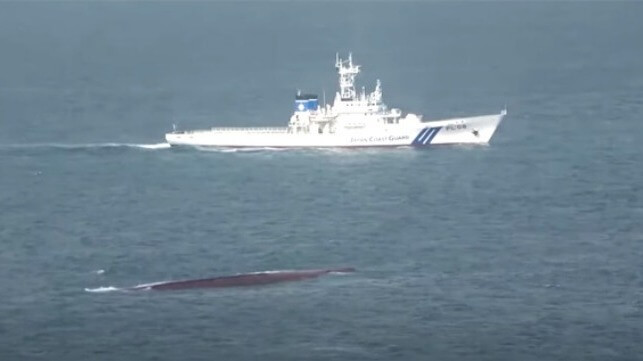 A small Japanese interisland cargo ship capsized after colliding with a Greek-managed containership while transiting the busy Kii Channel in southeastern Japan. The Japanese Coast Guard is reporting that three crewmembers were rescued and transported to a hospital with non-life threatening injuries, while a search is ongoing for two missing crewmembers.
The Liberian-flagged containership Contship Uno (13,834 dwt) radioed the Coast Guard shortly before midnight on August 24 reporting that it had been in a collision with another vessel. The location was reported as approximately nine miles offshore in the eastern Wakayama Prefect near Hidaka.
The Japan Coast Guard reports when its teams arrived, they found the Izumi Maru (1,651 dwt) overturned. Only a small portion of the 248-foot hull bottom remains above water, but the vessel has not sunk. The ship which was built in 2006 is operated by Izumi Kaiun of Tokyo who reports the vessel had loaded a cargo of scrap metal. It had departed Funabshi in Chiba Prefect on August 22 and was sailing into the Seto Inland Sea.
Six patrol boats from the Japanese Coast Guard and a helicopter are involved in the search. Images show divers entering the water at daylight and searching the area around the overturned cargo ship. The Japanese media reports the captain and the first officer are missing.
The containership managed by Contships of Greece was operating interisland in Japan having made port calls at Kobe, Nagoya, and Yokohama before departing from Osaka on August 24. It was indicating a destination of Keelung, Taiwan. Japanese TV is showing images of the ship with minor damage to the bow in the area of the bulb. There are no reports of injuries among the containership's crew.
The circumstances of the collision are unclear with the Japan Coast reporting visibility in the area was good at the time.