Twenty-Nine Injured in Algerian Ferry Fire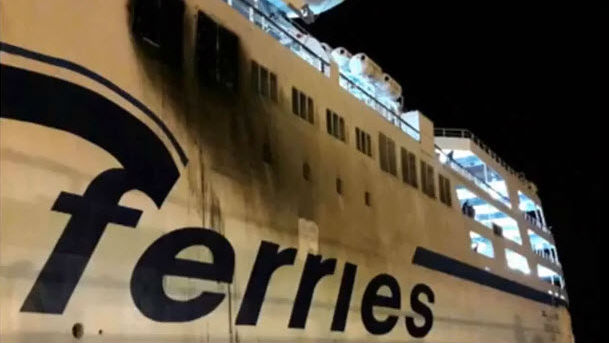 At least 29 people have been injured after a fire broke out on a passenger ferry on route to Algeria from the French city of Marseilles.
The fire broke out in the cargo hold of the Tariq-Ibn-Ziyad, built in 1995, forcing the ferry to dock in Alcudia on the Spanish Balearic Islands. People have been treated for smoke inhalation, and three taken to hospital for injuries not thought to be life-threatening. At least 20 cars have also been damaged.
Around 470 passengers, mostly French and Algerian, and 137 crew members were on board the Algerie Ferries vessel at the time of the fire. The fire is now believed to be under control.
Alcudia mayor Antoni Mir said: "People were scared and they needed to be calmed down because they didn't know if their car had been affected or not. There was a minor outbreak of violence."
The cause of the fire has not yet been reported.
A report by the International Union of Marine Insurance (IUMI) released earlier this year stated that the frequency of fires in the ro-ro passenger vessel segment is increasing and is twice that on most other vessel types. Over percent of vessels in the segment experience a fire every year.
Casualty data indicates that a very high percentage of ro-ro fires arise from the vehicles on board. The electrical wiring of the vessel itself has also been identified as an issue with the IUMI suggesting that, for older ferries in particular, this could be an area for further consideration by regulators, operators and class.
Last year, MSC97 instructed the Sub-Committee on Ship Systems and Equipment to review SOLAS and associated codes to minimize the incidence and consequences of fires on ro-ro vessels, with changes anticipated to come into effect in 2020.