Turkey Highlights Drug Bust from Bulker as Cocaine Smuggling Epidemic Grows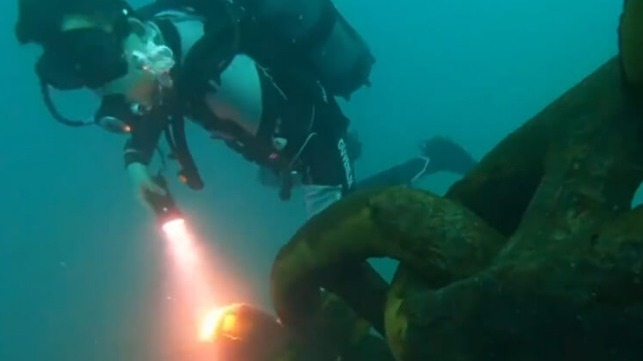 Turkish Minister of Internal Affairs, Ali Yerlikaya, took to social media to highlight the search and seizure efforts underway as part of the increased efforts he is leading to crackdown on narcotics. He highlighted a large seizure from a bulker anchored in a Turkish port while on the other side of the globe authorities in New Zealand and Hong Kong also reported new seizures of cocaine discovered on containerships.
"I want our nation to know that we will not tolerate 'poison dealers," Yerlikaya wrote on social media. "Our operation against poison merchants all around our country will continue to increase. We monitor our ports closely."
NARKOGÜÇ Operasyonlar? kapsam?nda ?skenderun Körfezin Adana Yumurtal?k aç?klar?nda demirleyen Liberya band?ral? BERGE TORRE isimli Kuru Yük Gemisinde 5?1? Kilo 7?5?0? Gr Kokain ele geçirildi.

Gemi kaptan?, kaptan yard?mc?lar? ve mürettebattan olu?an 2?6? ?üpheli ?ahs?n… pic.twitter.com/A1QXnrSqV8

— Ali Yerlikaya (@AliYerlikaya) November 14, 2023
In a joint operation involving the Turkish Coast Guard, police, and customs, they searched the Liberian-registered dry bulk carrier Berge Torre anchored in Iskenderun Bay near Adana, Turkey. The AIS signal from the 175,930 dwt bulker operated by Berge Bulk shows it departed Puerto Bolivar, Colombia on October 19 arriving in Turkey on November 12.
Video posted to social media shows the team searching the vessel including divers inspecting the area around the propellers and going along the anchor chain. The minister reported that they seized 51 kilos and 750 grams of cocaine found in two durable plastic bags tied to the anchor chain and in the chain compartment. It contained a total of 45 packages of cocaine.
Turkish authorities detained the captain and the 25 crewmembers aboard the vessel for questioning. Turkish media reports that Yerlikaya assumed his position in June 2023 and has been leading an increased enforcement effort.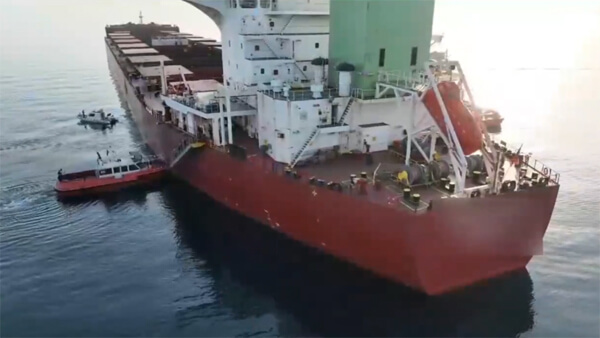 Turkish authorities boarded the bulker anchored off the port of Adana
The authorities in New Zealand also reported a seizure of 35 kilos of cocaine which they valued at approximately US$9.5 million. They said it was enough for 350,000 does. The drugs were found in the engine compartment of a refrigerated shipping container transporting bananas that arrived from Panama at the Port of Tauranga. This seizure came just two weeks after New Zealand authorities reported finding 140 kilos of cocaine in a shipping container that originated in Ecuador and traveled to the Port of Aukland also via Panama.
In Hong Kong, last week, customs and the police seized 318 kilos of cocaine after examining a suspicious container on a ship that was stopped in the port while sailing from Guatemala to Jordan. They found 318 bricks wrapped in watertight bags hidden in a container transporting marshmallows. They said it was unclear what the intended destination of the cocaine was speculating that it might have been dropped over the side of the ship at some point in Asia. They valued the seizure at approximately US$50 million.
After warnings from law enforcement agencies that drug cartels have infiltrated port operations, the European Union recently announced a new initiative aimed at enhancing detection and enforcement at ports.