Trump Budgets for Massive Boost to Military Spending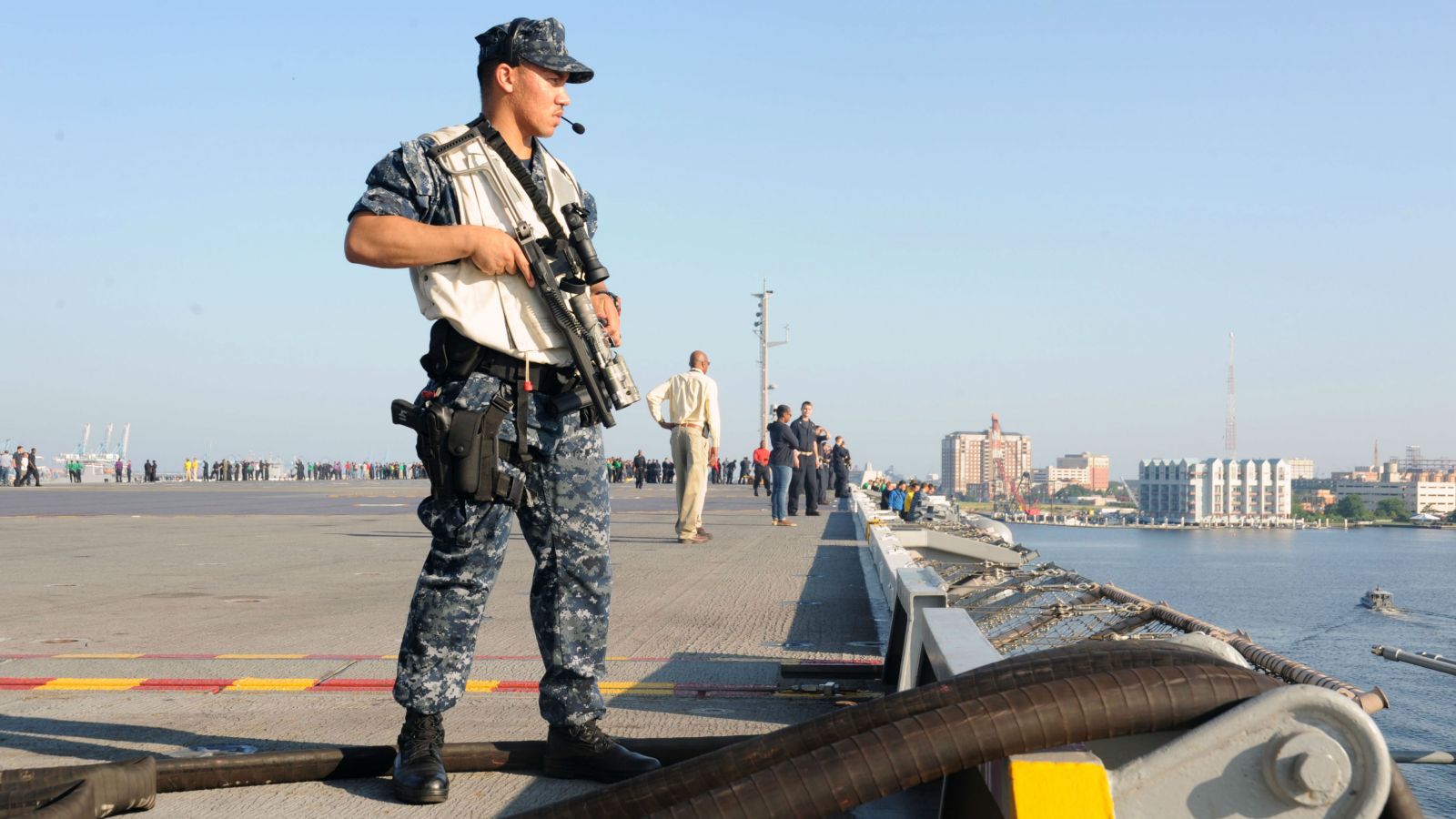 U.S. President Donald Trump is seeking to increase military spending by over nine percent in the nation's upcoming budget.
Trump wants Congress to boost spending by $54 billion in the next financial year with non-defense programs such as the Environmental Protection Agency and foreign aid spending to be reduced to compensate.
"This is a landmark event and message to the world in these dangerous times, of American strength, security and resolve," he said. "We must ensure that our courageous servicemen and women have the tools they need to deter war and when called upon to fight in our name, only do one thing: Win."
The increase is unusual at this time, as the U.S. already spends more on defense than other nations and is not engaged in a major war, although it has forces active against Islamic State in Iraq and Syria.
The money is expected to be put towards shipbuilding, military aircraft and establishing a more robust presence in key international waterways and choke points such as the Strait of Hormuz and the South China Sea, reports Reuters.
In a speech to conservative activists on Friday, Trump promised one of the greatest military buildups in American history. "We're going to do more with less and make the government lean and accountable to the people."
Trump has previously said he would boost the U.S. Navy to 350 ships and submarines, up from 276.
Trump has also said he would bolster the development of missile defenses and cyber capabilities. Last week, he told Reuters the United States had "fallen behind on nuclear weapon capacity." He pledged to ensure that "we're going to be at the top of the pack."
Trump will be delivering his first address to a Joint Session of Congress on Tuesday, February 28. His budget is scheduled to be presented to Congress in May.