Trawler Crewmember Killed in Confined-Space Accident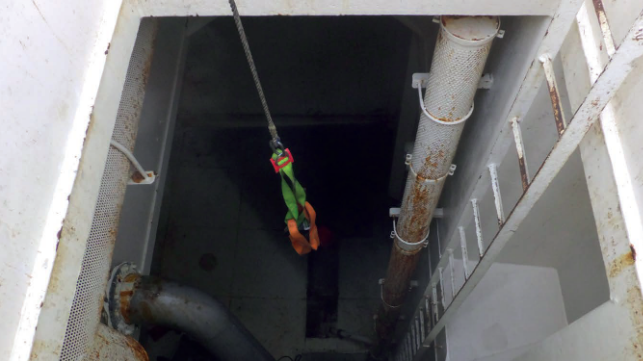 The UK's Marine Accident Investigation Branch has published another reminder about the dangers of confined spaces following the death of a fishing boat crewmember from asphyxiation in a refrigerated hold.
On the morning of August 14, the fishing boat Sunbeam tied up at a pier in Fraserburgh, Scotland, and her crew prepared to clean a refrigerated salt water tank. The compartment was pumped out and its lids were opened. At some point after 1200 hours, the vessel's second engineer entered the tank, likely intending to sweep the last of the remaining water into the bilge well. At 1350, his crewmates spotted him lying unconscious at the after end.
Three crewmembers descended to attempt to revive him, but they soon became dizzy and disoriented. One managed to escape the hold, and the other two were soon pulled to safety by crewmembers equipped with breathing apparatus. They recovered fully, but the second engineer, who had been in the compartment the longest, could not be revived.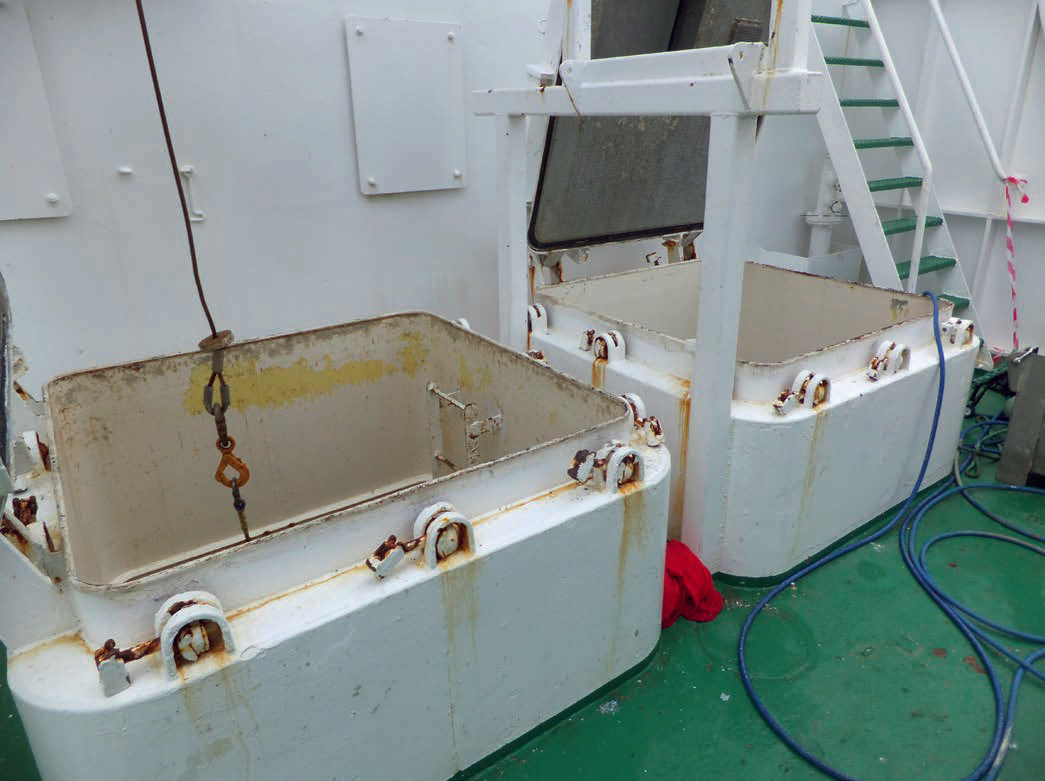 Image courtesy MAIB
Tests of the atmosphere in the tank determined that the level of oxygen at the bottom was less than six percent, well below the recommended minimum of 19.5 percent, and well within the potentially fatal range. Further tests of both the tank atmosphere and residual water samples showed the presence of Freon R22, the refrigerant gas used in the fish tank's refrigeration plant. Freon is much heavier than air and tends to settle towards the bottom if released in a confined space, displacing the breathable atmosphere.
The MAIB's inspectors found that the evaporator tube tank for the well's refrigeration system had been repaired several times. They concluded that it was likely that Freon had escaped from failed tubes into the seawater side of the system, which carried it into the salt water tank.
The second engineer had entered the tank without going through a risk assessment process or following an established procedure. MAIB reminded mariners that confined space work is particularly hazardous, and that crews should use defined plans for confined space entry and for confined space rescues.
Accidents in oxygen-depleted holds sometimes result in multiple fatalities as victims' crewmates follow the natural instinct to attempt a rescue, then succumb themselves - as nearly occurred aboard the Sunbeam. Rapid exposure (without acclimation) to atmospheres containing less than 10 percent oxygen can lead to immediate fainting, followed by coma and death.