Trafigura Takes $577M Hit From Fraudulent Shipments of Nickel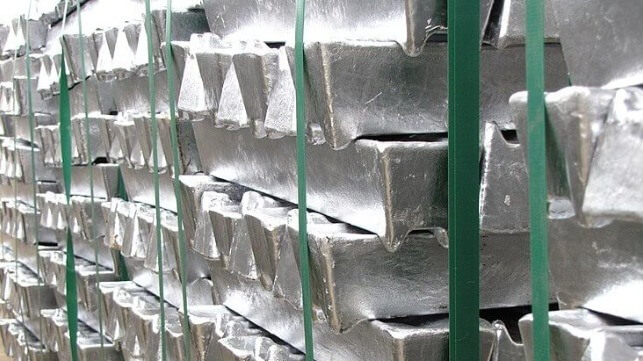 Commodity trading house Trafigura is set to take a massive loss after buying multiple containers of nickel-free nickel from companies tied to a an Indian metals trader.
The Swiss trading giant said that it had been the victim of a "systematic fraud" allegedly perpetrated by TMT Metals and companies owned by UD Trading Group, all connected to longtime trader Prateek Gupta.
The fraud involved containerized cargoes of nickel shipped in 2022. Beginning in December, Trafigura began to inspect a small number of the cargoes as they reached their ports of destination - and found that they did not contain nickel.
A Trafigura spokesman told the Wall Street Journal that the firm had traded with Gupta's companies for many years, but noticed changes in the shipment pattern in 2022. The containers in transit were taking longer to arrive, and they were routed through more ports than would normally be expected. When a few were opened at the other end, some contained low-value carbon steel and other inexpensive contents - not high-value nickel, which is currently trading at about $28,000 per tonne. The fraud was carried out through misrepresentation and false documentation, Trafigura said.
According to Bloomberg, Mr. Gupta's companies have run into controversy over trading practices before. Following a complaint from the State Bank of India, India's Central Bureau of Investigation (CBI) opened an inquiry into charges of fraud against Gupta, and many trading firms have decided not to transact with his companies.
"It's very well known in the market that these guys have a highly dubious reputation," former trade finance executive Ian Milne told Bloomberg. "Most people haven't dealt with them for many years."
Trafigura has booked a $577 million charge for the first half of 2023 in connection with the fraud, representing the maximum possible loss it could face. Despite this financial hit, it expects its profits for the first half to exceed profits from the same period last year.
Trafigura's top nickel trader, Socrates Economou, will be departing the company amidst an ongoing review, according to Bloomberg.
Top image: Saltaluminyum / CC BY SA 4.0