Tintomara Leaves Australia After Wage Agreement Reached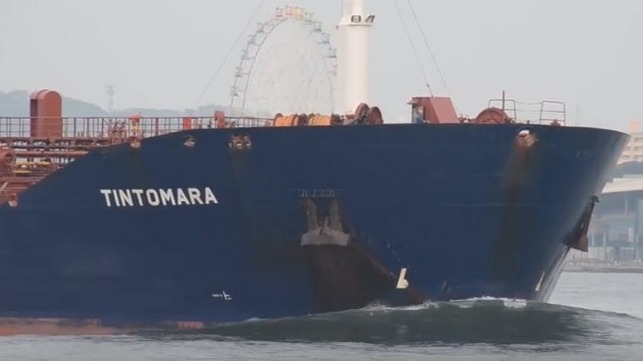 The Australian Maritime Safety Authority has allowed the Liberia-flagged chemical tanker Tintomara to sail after resolution of concerns about crew welfare.
The Hong Kong-owned vessel left the port of Gladstone on Tuesday night after the crew returned to work, reports local media agency The Observer.
The master and chief officer were removed from the ship after allegations of harassment. The managers of Tintomara have now reportedly agreed to increase wages and decrease working hours and have signed an industrial agreement with the International Transport Federation (ITF).
ITF national coordinator Dean Summers said the contract included details of what the ITF considers a fair wage, decent accommodation and a limit of nine months at sea.
It is believed the crew were receiving less than $3.50 an hour. Summers described the workplace conditions "horrific" and "barbaric," and one crew member has reportedly been sent home to India as he was too distraught to return to the vessel.
The company has agreed to sign a contract to say no seafarers will be punished, banned from work or further intimidated after the action taken, said Summers.
The Tintomara's crew of 26 includes seafarers from the Philippines, Bangladesh and India. The vessel arrived in Gladstone from New Orleans.