Three Rescued From Oil Rig After Boat Sinks off Texas
On Sunday, three boaters were saved by an exceptional stroke of luck, one only found in the oil patch: when their vessel began to sink, they happened to be near enough to a production platform that they could clamber aboard and await pickup by the U.S. Coast Guard.
In the early hours of Sunday morning, Coast Guard Sector Houston-Galveston received a report from the Matagorda County Sheriff's Office that three men were stranded on an offshore oil rig platform after their vessel began taking on water. The name and position of the rig, however, were not known.
The sector command center issued an urgent marine information broadcast and dispatched a Coast Guard Station Freeport Response Boat–Medium crew and an HC-144 Ocean Sentry aircrew.
The Coast Guard aircrew located and relayed the position of the survivors (and the rig) to the boatcrew. When the boat crew arrived on scene, the three men were taken aboard and brought to Surfside Marina in Freeport. All of the boaters were reportedly in stable condition.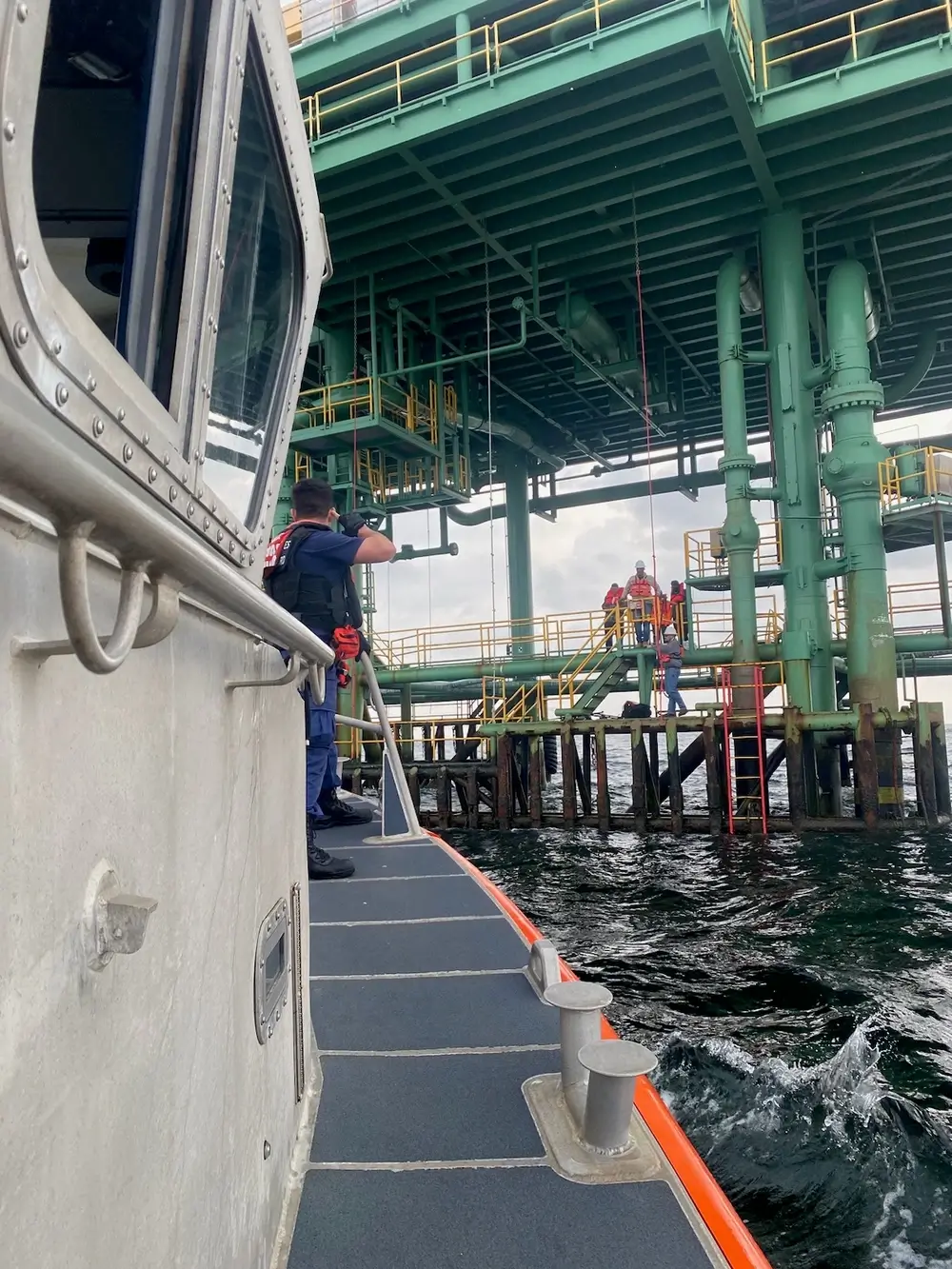 Images courtesy USCG