Three Dead in Collision Between Dredger and Product Tanker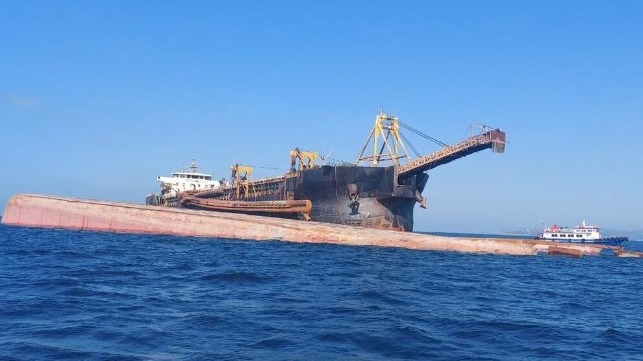 Three seafarers have died and two more are missing after a collision between a product tanker and a dredger off Corregidor, according to the Philippine Coast Guard.
On Friday night, the dredger Hong Hai 189 was in a collision with the small tanker Petite Soeur off Corregidor, a historic site at the entrance to Manila Bay.
That evening, Petite Soeur was moored at a petroleum terminal north of Corregidor. At about 2130 hours, she got under way and headed southeast. Meanwhile, Hong Hai 189 was returning to the bay, inbound on a northeasterly course. The two collided at a speed of about six knots in the waters north of Corregidor.
Petite Souer survived the collision, and she headed to a nearby anchorage to await inspection. Hong Hai 189 capsized, and the Philippine Coast Guard launched a rescue operation to save the crew. The BRP Capones responded to the scene, along with a search aircraft and several small boats. A dive team deployed to search the dredger's upturned hull for any survivors.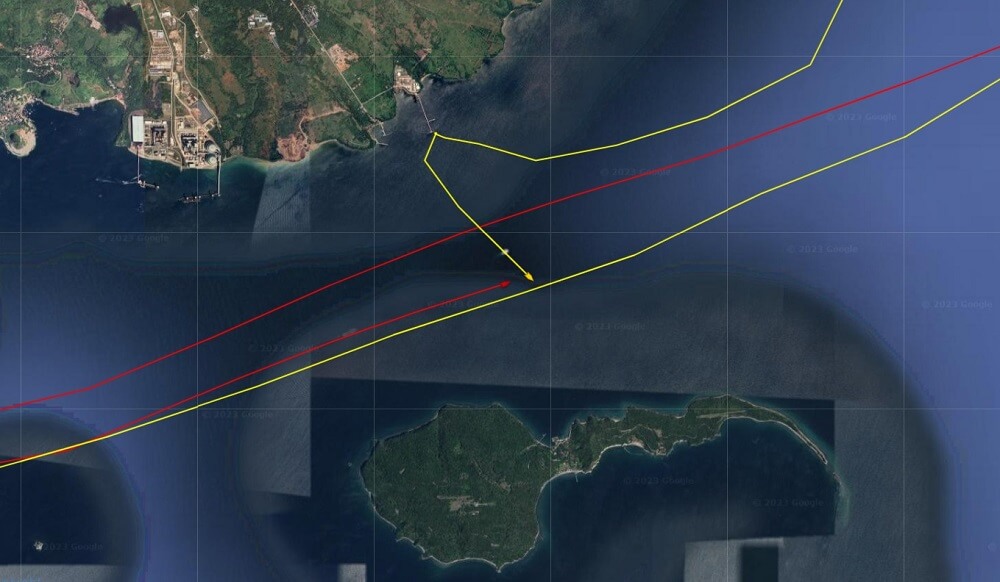 Courtesy Pole Star
16 members of the dredger's crew were rescued, but one died during treatment at a Manila hospital on Sunday. Two deceased seafarers were recovered at the scene, including one Chinese national and one Filipino seafarer.
No injuries or casualties were reported aboard Petite Souer.
According to PCG spokesman Rear Adm. Armand Balilo, the tanker hit the stern of the dredger. The investigators are still determining whether it was a crossing situation or an overtaking situation under COLREGs, and are looking closely at the decisionmaking aboard both vessels leading up to the collision.
"The captain of the chemical tanker is cooperating in the investigation and the marine casualty [investigators are] already there to determine the root cause of the incident," Balilo said in a radio interview Sunday.