Thorco Shipping, the owner of the sunken freighter Thorco Cloud, has provided an update on search efforts and on the disposition of the wreck.
The Antigua-flagged Cloud went down last Wednesday after she was struck amidships while crossing a traffic lane in the Singapore Straits. Six crew were rescued and six remain missing; search and rescue efforts continue. The survivors have received medical treatment and will be returning to their families as soon as possible, Thorco says.
The Maritime and Port Authority of Singapore said that the stern had sunk at the location of impact, but that the bow of the vessel had separated and drifted off by about 1,000 meters. Following a site survey, Thorco confirmed that sonar returns show the Cloud broken in two, in a stable configuration. The minimal pollution at the site is under control, Thorco says, and a salvage plan is being developed.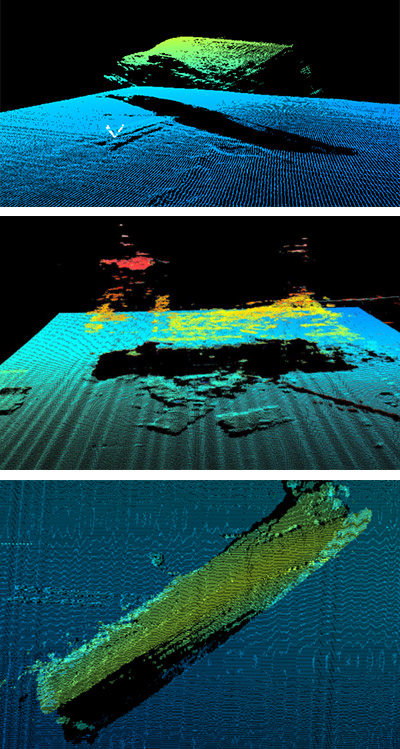 Reverend Peter Manimathu, Port Chaplain for The Mission to Seafarers in Jurong Port, told media yesterday that survivors "told me that they had survived by staying afloat with life jackets but they all thought that they were going to die. One crew mentioned that while in the water, he slipped on every attempt to get on to a floating metal cover as he was covered in bunker oil, it was very frightening for him."
"The Mission to Seafarers in Singapore will do everything in our capacity to support them and will continue to visit them and provide care over the coming weeks," Reverend Manimathu added.
The other vessel involved in the collision, the Norwegian-operated 40,000 dwt Stolt Commitment, sustained only minor damage.
The two vessels were on crossing courses after both entered the Strait's traffic separation scheme, and the Commitment allegedly struck the Cloud amidships, holing her below the waterline.
Trackline video released by VesselFinder.com does not appear to indicate attempts at evasive maneuvers by the vessels.