The Anzac Spirit Lives On
On Anzac Day, people from Australia and New Zealand remember not only the original Anzacs who died on April 25, 1915, but every one of our service men and women who have served and died in all wars, conflicts and peacekeeping operations. Anzac Day is a time to reflect on the contribution made by all past and present servicemen and women who have displayed great courage, discipline and self-sacrifice in choosing a life of service to their country.
They shall grow not old, as we that are left grow old;
Age shall not weary them, nor the years condemn.
At the going down of the sun and in the morning
We will remember them.
We will remember them.
E kore ratou e kaumatuatia
Penei i a tatou kua mahue nei
E kore hoki ratou e ngoikore
Ahakoa pehea i nga ahuatanga o te wa
I te hekenga atu o te ra
Tae noa ki te aranga mai i te ata
Ka maumahara tonu tatou ki a ratou
Ka maumahara tonu tatou ki a ratou.
An estimated crowd of 35,000 visitors gathered at the Australian War Memorial for the 2019 Anzac Day Dawn Service. Memorial Director Dr. Brendan Nelson said he was proud of the continuing commitment and dedication of everyday Australians to the annual commemoration of Anzac Day.
"The attendance at this year's Dawn Service shows the enduring connection so many people have to Anzac Day and what it represents for our servicemen and servicewomen – and indeed for all Australians.
"On Anzac Day we always pause to commemorate the landings on Gallipoli in 1915, but the day has become so much more. It is the day we remember the commitment and sacrifice of all our men and women who have served in conflicts and on operational service, and those who continue to serve today. Although not stated, we pause to recommit ourselves to one another, our nation and the ideals of mankind," said Nelson.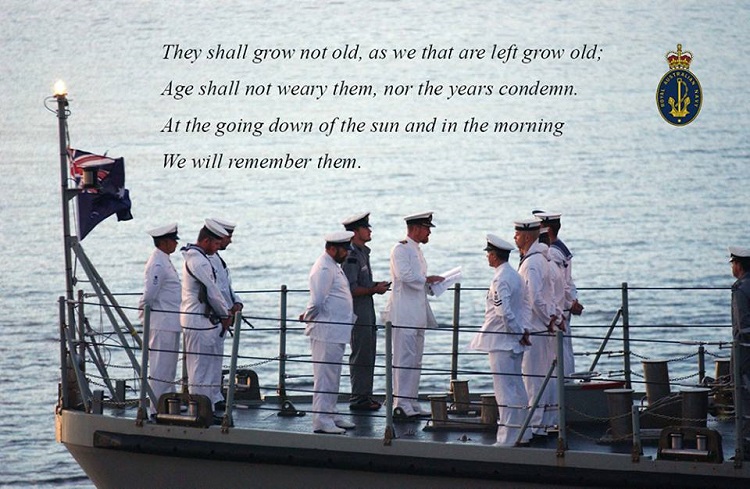 Michael R. Pompeo, U.S. Secretary of State, said: "On behalf of the Government of the United States of America, I stand with all Australians and New Zealanders as you mark Anzac Day.
"On this day, the 104th anniversary of the first landings at Gallipoli, we remember the sacrifices made by Australian and New Zealand service personnel during World War I. The heroic actions of courageous Australian and New Zealand men and women, side by side with Americans in the trenches of the Western Front and across the harshest deserts of the Middle East, helped build a world safe for freedom and democracy.
"We acknowledge, too, the many brave Australian and New Zealand personnel, past and present, who have sacrificed and served to secure peace in the years since the Great War.
"The bonds between Australia, New Zealand, and the United States remain strong and steadfast. Each day we collaborate to preserve the freedom and security of the Indo-Pacific region and around the globe. We join our Australian and New Zealand friends on this Anzac Day to reflect solemnly on the historic legacy of the Great War and the brave servicemen and women who fell to protect their nations and the freedom and security of their fellow citizens."