Tellurian Moves Forward with Gulf Coast LNG Terminal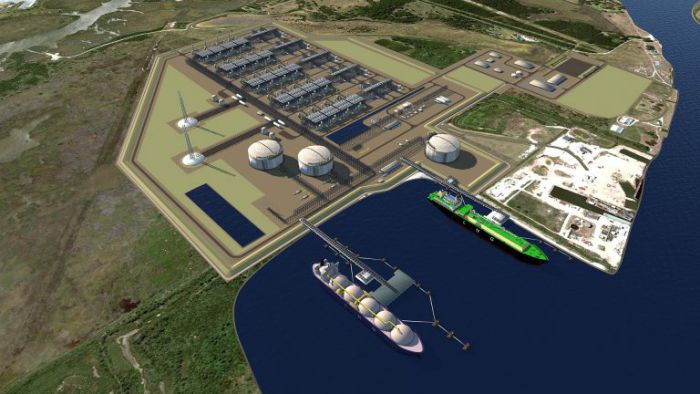 Houston-based LNG firm Tellurian Investments has reached a series of agreements with Bechtel for engineering, procurement and construction of the new Driftwood LNG plant at Lake Charles, Louisiana. The $15 billion project is designed around a modular layout: unlike traditional liquefaction plants, it will have 20 small trains rather than three to five giant trains. This system is intended to allow the plant to scale up gradually to match demand.
In phase one, Bechtel will build eight of these units, along two storage tanks and one loading berth. These first units would have a combined capacity of 11 mtpa. Phases two, three and four would add 5.5 mpta each, plus two more loading berths and one more storage tank.
"The agreements with Bechtel guarantee performance and secure the EPC cost of Driftwood LNG at $550 per tonne, one of the lowest-cost liquefaction construction projects worldwide," said Tellurian president and CEO Meg Gentle in a statement.
Gentle is an alumnus of American LNG pioneer and competitor Cheniere Energy. Tellurian was co-founded by ex-Cheniere CEO Charif Souki, who was ousted in 2015 by activist investor Carl Icahn over a difference in opinion about the strategic direction of the company, in particular its plans for continued expansion.
Souki and Tellurian co-founder Sam Houston intend to compete on price by offering liquefaction at $0.50 cents per mmBtu less than Cheniere, a significant discount. Souki has indicated in the past that he foresees an LNG price recovery after 2022 – a production timetable that Driftwood LNG is intended to meet.