Tanker Rescues Woman Suffering From Heat Stroke off Louisiana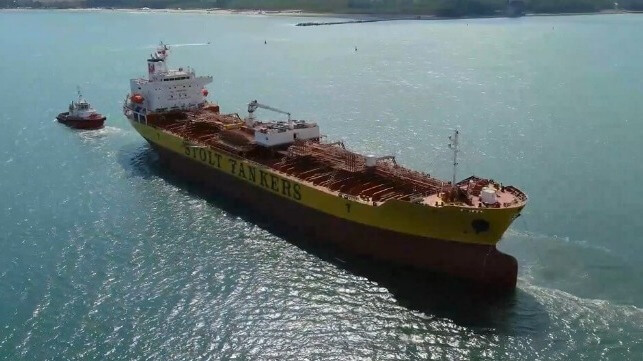 As the heat dome over the American South continues into its fourth week, heat-related illness is a serious concern in the region - on the water as well as on land. On Friday, a good samaritan merchant ship helped rescue a boater who had developed symptoms of heat stroke off the coast of Louisiana.
At about 1500 hours on Friday afternoon, Coast Guard Sector Houston-Galveston received a VHF distress call from a man aboard a small pleasure boat. His wife was displaying symptoms of heat stroke and he was concerned for her welfare.
Houston-Galveston issued an urgent marine information broadcast to request help from nearby marine traffic. A product tanker, Stolt Perseverance, received the request and came alongside the pleasure craft to rescue the passenger. The crew brought the victim aboard and gave her medical attention while awaiting a Coast Guard medevac.
Shortly after, a U.S. Coast Guard helicopter aircrew out of Air Station Houston flew out to the tanker and hoisted the victim from the ship. The aircrew flew her back to shore and transferred her to a local EMS team, which delivered her to a nearby hospital. She was reported to be in stable condition.
Stolt Perseverance has resumed her commercial voyage, headed southeast out of the Gulf of Mexico.
Rescue at sea is one of the oldest maritime traditions, and Stolt's tankers have provided this service many times over the years. In 2022, Stolt Sea rescued passengers from a sinking boat in the Florida Straits, and in 2012, Stolt Invention rescued two sailors in the Atlantic after their vessel was damaged by a whale.