Tanker Explosion Injures Five Off Cyprus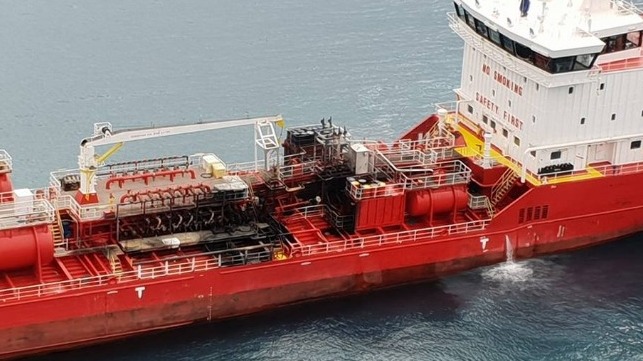 On Saturday morning, at a position just off Cyprus' southern coast, an explosion on the product tanker Athlos sent five crewmembers overboard and started a fire.
Shortly after the 7,000 dwt tanker departed the port of Larnaca on a ballast voyage, a blast occured amidships. Five members of Athlos' crew went over the side, including two Indian nationals who sustained serious burn injuries.
Cypriot responders rescued all five survivors from the water and ferried them to shore for treatment. Three individuals with minor injuries received first aid, and the burn victims were taken to a hospital in Nicosia. The Cypriot port and maritime police, the JRCC Larnaca, local harbor tugs, the ministry of health and the local fire department all assisted in the response.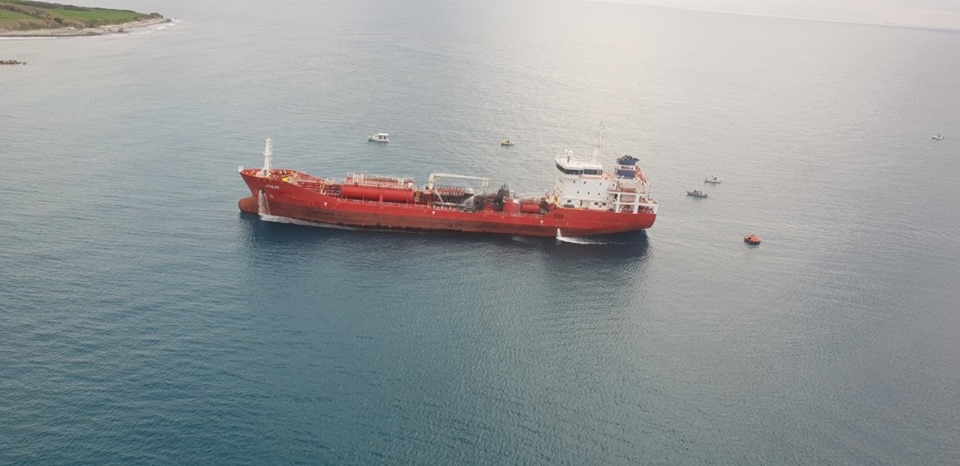 JRCC Larnaca
JRCC Larnaca
JRCC Larnaca
All five victims of the accident are foreign nationals, and their respective embassies were notified of their status.
On board, the crew brought the fire under control quickly. Cypriot maritime authorities stood down the emergency response later the same day and switched their focus to the prevention of marine pollution. The Athlos has taken on a slight port list due to the accident but she remains stable, according to Cypriot officials.
The cause of the explosion remains under investigation, and the Athlos is expected to remain in Cyprus until after a thorough examination. On December 30, she was towed to a nearby anchorage to await further instructions.