Talos and Pemex Complete Plans to Develop Giant Zama Field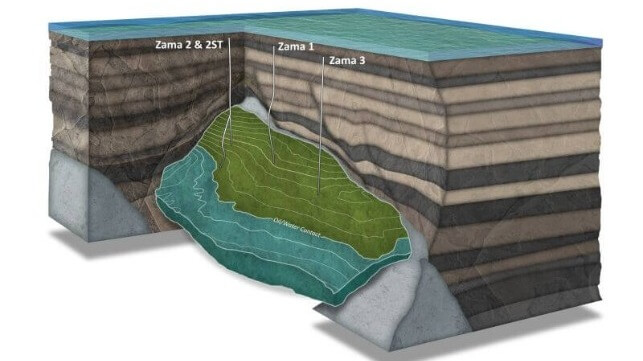 Mexican state oil company Pemex has submitted its development plans for the unitization of the Zama field, including the lease segment it took over from U.S.-based Talos Energy in 2021.
Talos began exploration for Zama in its Block 7 lease in 2015, and it found oil in 2017. At the time, it was considered a model of success for renewed private participation in Mexico's offshore oil and gas industry: Talos was the first firm back in the country after a long period of Pemex-only operatorship. An independent audit estimated the field's reserves at 735 – 950 million boe, and peak production could be as high as 180,000 boepd - equivalent to 10 percent of Mexico's national oil output.
However, the privately-led development plan did not last long. Talos' block was adjacent to a lease area controlled by Pemex, and a disputed fraction of the resource extended across the boundary. Both firms commissioned separate audits, and both concluded that they controlled the majority of the reservoir.
In 2018, Mexican President Andrés Manuel López Obrador took power and pledged to return control of the oil sector to Pemex. Three years later, just after Talos drilled four wells at Zama, Mexico's energy secretariat (SENER) sided with Pemex and stripped Talos of its operatorship. The decision effectively nationalized control of the asset and left Talos with a 17 percent non-operating share of the unitized field.
Talos appealed without success, and ultimately it decided to proceed with sanctioning the project in cooperation with Pemex. The deal acknowledges Pemex as the operator, but it also provides for an "Integrated Project Team" representing the interests of all four companies with a stake in the field. Though Pemex is technically the operator, Talos and Pemex will co-lead planning, drilling, construction, and completion of all Zama wells and offshore infrastructure. The plan calls for two fixed platforms, 46 wells and arrangements for export back to the mainland. Permit approvals are expected within six months, followed by a FID.
"The IPT provides important roles for each of the Zama Unit Holders, a structure which we believe best leverages the talents of each organization and optimizes project governance. We understand the importance of this project to Mexico and look forward to continuing our collaboration as we look towards formal approval and to advance the project to FID," said Talos President and CEO Timothy Duncan in a statement.