Sweden Believes Nord Stream Attack Was Carried Out by a Nation-State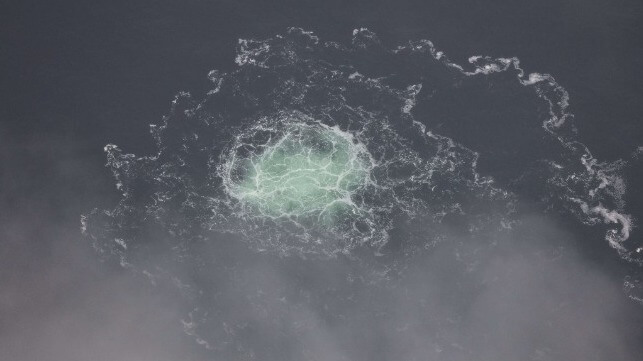 Amidst all the mystery surrounding the attack on the Nord Stream 1 and 2 pipeline systems last year, one thing is clear: investigators are nearly sure that it was carried out by a state actor, according to a prosecutor leading Sweden's team.
Investigators in Denmark and Sweden have already confirmed that the extensive damage was an act of sabotage, but the culprit remains unknown to the public. Though publicly available facts are in short supply, theories abound about the identity of the attacker. Western defense sources have hinted to the media that an independent "pro-Ukrainian group" might have been responsible for the blast. In support of this explanation, German investigators have discovered a private yacht which visited the attack site and might have been used by a freelance operation (or, alternatively, might have been planted as a "false flag" decoy).
There are also multiple proposed explanations involving state actors. Ukraine and Poland have accused Russia of masterminding the attack, a claim the Kremlin denies. Russia has accused various NATO members of complicity and has called for a UN-led investigation. Last but not least, American investigative journalist Seymour Hersh has claimed that the strike was conducted by U.S. Navy divers with Norwegian help. The White House firmly denies any involvement.
Any of these explanations - especially the last one - could be uncomfortable for the nations involved in the investigation, and there is a sense in some European policy circles that it might be best not to get to the bottom of it. "It's like a corpse at a family gathering," one European diplomat told the Washington Post. "It's better not to know."
Swedish public prosecutor Mats Ljungqvist, who is leading his nation's inquiry into the attack, has hinted that his team may never be able to name the culprit anyways.
"Our hope is to be able to confirm who has committed this crime, but it should be noted that it likely will be difficult given the circumstances," he said in a statement Thursday. "This concerns a crime whose circumstances are difficult to investigate. The detonations took place 80 meters under the water on the ocean floor in the Baltic Sea."
Ljungqvist is nearly certain of one thing, though: this was unlikely to be the work of a small-time operator. "We don't rule out anything, but that it is a state actor who is directly or at least indirectly behind this is of course our absolute main scenario," he told Reuters.