Suspects Named in Indonesian Ferry Sinking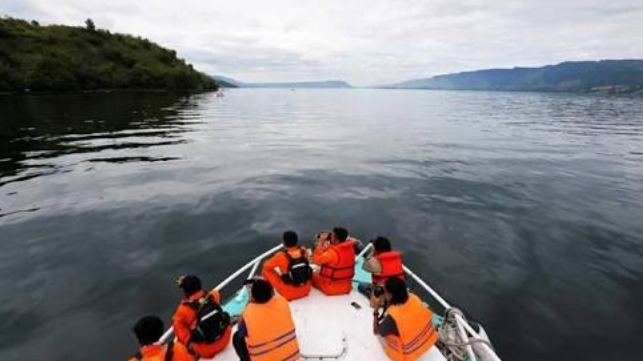 Police in North Sumatra, Indonesia have named four suspects in the fatal sinking of the ferry Sinar Bangun on Lake Toba last week, which left three dead and over 150 missing.
The vessel's master and three government officials are under investigation in connection with the casualty. If charges are brought and the suspects are convicted, they could each face up to ten years' imprisonment.
In an interview with local TV media, the master, whose name has not been disclosed, said that there was nothing he could do once the vessel began to capsize. He had to break a glass window in order to escape the ferry before it went down.
Regional police chief Paulus Waterpauw told media that the ferry lacked the proper permit for carrying passengers and was not seaworthy. In addition, it may have been carrying several times as many people as it could safely hold, along with a cargo of motorcycles.
The absence of a passenger manifest has made it difficult for the authorities to reconstruct a precise list of those on board. The initial count of the missing rose from 80 to 192, and on Monday it fell once more to 164. The missing are widely believed to have been trapped within the ferry when it sank.
Last weekend, a hydrographic survey identified the position of the sunken ferry at the bottom of the lake. The wooden vessel rests in nearly 1,500 feet of water near its last known position, according to sonar firm Mahakarya Geo Survey. It is far too deep to use commercial divers to investigate or to conduct a recovery mission, and Indonesian officials have not yet determined whether there will be an attempt to raise the vessel.