Sulfur Cap Could Threaten OPEC Crudes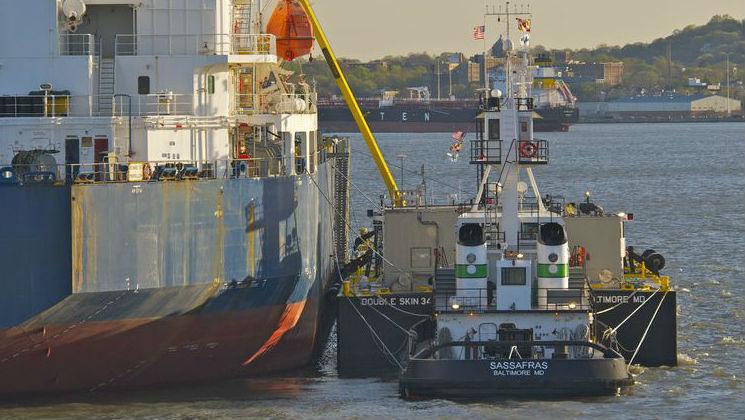 A switch to cleaner fuels in the world's ships in 2020 could double the profits of the world's most advanced oil refineries - but threatens to put older ones out of business and punish those countries, including prominent OPEC members, that produce the wrong kind of crude.
In less than four years, ships worldwide will have to cut their sulfur emissions to 0.5 percent from 3.5 percent now.
Many had expected a five-year extension, but the now on-target deadline has floored some shipowners and refiners, and left a scramble to determine what to use in vessel engines - and what to do with the some three million barrels per day (bpd) of sulfur-laden fuel oil that powers most ships today.
It is effectively a windfall for advanced refineries, which produce larger amounts of the low sulfur fuel that many ships will use, but is an ominous signal for others, including countries such as Saudi Arabia, Iraq, Venezuela, Mexico and Brazil that produce oil with high amounts of sulfur.
"That is going to increase the advantage that we have over time," Thomas Nimbley, chief executive of PBF, which owns five refineries in the United States, said of the change.
Shipowners have several choices in order to comply with the new rules, but the easiest is to burn middle distillates, which are lower in sulfur, but far more expensive. FGE analysts estimate that in 2020, the new rules could shift 700,000 barrels per day of demand from fuel oil to distillates, though the International Energy Agency has put it as high as two million bpd.
Refineries like PBF's produce very little fuel oil, and brand new complexes such as Saudi Aramco's Jubail or Reliance's Jamnagar in India produce virtually none. That is because they have equipment that transforms high-sulfur products into asphalt for roads, or enable them to simply make less fuel oil and more of the more valuable fuels such as diesel and gasoline.
Wood Mackenzie estimates that by 2020, middle distillate margins could average as much as $25 per barrel, nearly triple this year's average of just over $9 per barrel. But this will come mostly at the expense of fuel oil profits, which will slide dramatically as the barrels seek a new outlet.
"You'll see a huge uplift for those refineries," said Alan Gelder, head of refining and marketing for consulting firm Wood Mackenzie, adding they will see "all the uplift and no downside."
Fuel oil used today by the marine sector currently accounts for almost four percent of global refined product demand, according to UBS. At older, less complex units, mostly in the Mediterranean, Asia and the developing world, fuel oil can account for as much as 40 percent of output.
"If you are making fuel oil today ... you better have a plan to figure out how to deal with that," Nimbey said.
Investing in upgrades is not an easy fix. Adding a residual hydrocracker, which could strip fuel of sulfur, costs close to $1 billion, according to Wood Mackenzie, and the entire process can take as long as a decade. Added to the problem is that if ships move to cleaner fuels such as LNG, or add "scrubbers" - pieces of equipment that enable them to burn fuel oil and capture the sulfur emitted - investments in refinery upgrades may not pay off.
The sulfur cap "is like the final nail in the coffin for them," Energy Aspects product analyst Nevyn Nah said of the worst-off refineries. "So I think we'll see a lot of refinery rationalization before 2020."
A CRUDE PROBLEM
The quickest route for cutting fuel oil output is changing the crude fed into a refinery - an unfortunate fact for producers of heavier oil that has more sulfur.
Typically, running light sweet North Sea crude through a refinery will make 12 percent fuel oil, while a heavy crude such as Iraq's Basra Heavy, can make as much as 50 percent fuel oil.
"It will drastically change the crude diet of refiners," said HPCL's former head of refineries, BK Namdeo, said of the shipping change.
Sources in South Korean and Japanese refining industries said companies are examining a shift toward lower sulfur crude, while European refineries will eschew heavier grades for lighter North Sea and West African crudes that are readily available.
Still, as the oil market rushes to prepare, the shipping industry could crush their best-laid plans. Scrubbers, which cost $3-$10 million to retrofit onto existing vessels, are becoming more standard on new ships. And the expected sharp drop in fuel oil prices could make the investment worthwhile.
"If the shipping industry invests quickly, by 2025 the demand for fuel oil could be back," Gelder said.