Submerged Test of Seafloor Mining Tools Completed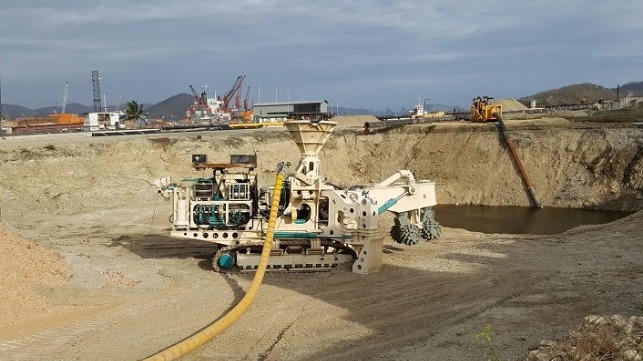 Nautilus Minerals has successfully completed submerged trials of its seafloor production tools in Papua New Guinea.
The company plans to use the tools to cut and extract high grade copper and gold from the seafloor at the Solwara 1 Joint Venture's project site in the Bismarck Sea. Solwara 1 is expected to be the world's first commercial high-grade seafloor copper-gold mine project. The site has indicated resources of one million tons grading 7.2 percent copper, five grams (0.18 ounces) of gold per ton, 23 grams (0.81 ounces) of silver and 0.4 percent zinc. Inferred resources add 1.5 million tons of 8.1 percent copper, 6.4 grams of gold, 34 grams of silver and 0.9 percent zinc.
Each of the machines, a bulk cutter, an auxiliary cutter and a collection machine, weighs around 250 tons. All three will operate at depths of around 1,500 meters (4,900 feet) in temperatures of 2.6 degrees Celsius. The machines are designed to break rock with much greater force than land machines and must operate at low temperatures to avoid overheating.
Collecting machine
The auxiliary cutter prepares the rugged seabed for the more powerful bulk cutter. These two tools gather the excavated material; the third, the collecting machine, will collect the cut material by drawing it in as seawater slurry with internal pumps and pushing it through a flexible pipe to the subsea pump and on to the support vessel above via the riser and lifting system.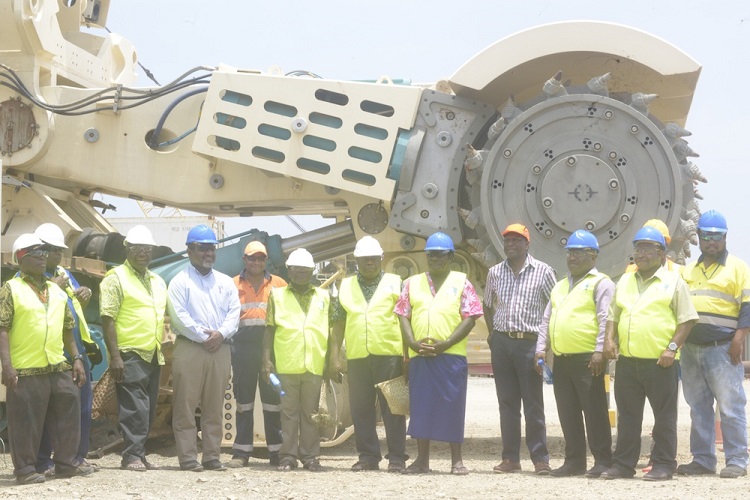 The machines will be remotely controlled from a purpose-built vessel. The vessel is being built by China's Fujian Mawei Shipbuilding and will measure 227 meters (750 feet) in length and 40 meters (130 feet) in width and will have accommodation for up to 180 people. It will generate approximately 31MW of power.
Completing the trials in PNG allowed Nautilus to work closely with its partner Petromin, government officials and community leaders from coastal villages geographically closest to the Solwara 1 site the opportunity to witness the equipment in action.
The equipment is now being prepared for shipment to China where it will be integrated onto
the support vessel.
Earlier this month, the Government of Papua New Guinea granted a two year exploration license to Nautilus. Work done in the area by the company has identified numerous exploration targets with
similar geology to the deposits found at Solwara 1.