STX Offshore's Self-Rescue Plan Approved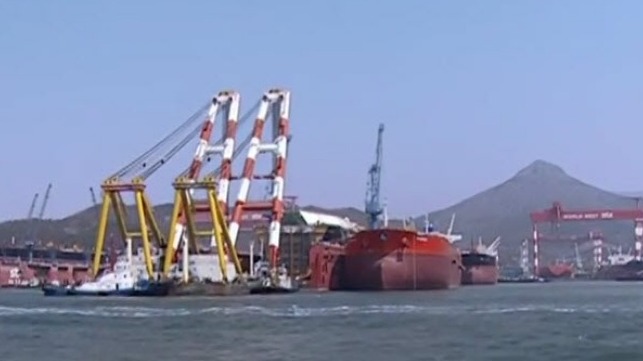 The state-run Korea Development Bank (KDB), has accepted STX Offshore & Shipbuilding's self-rescue plan and withdrawn its plan to put the yard under court receivership.
KDB is the main yard's main creditor, and the deal comes a day after STX management reached a deal with its labor union to accept terms laid out by the creditors involving a 75 percent cut in labor costs. STX said it can make the cuts through salary cuts rather than large numbers of layoffs. Measures agreed to by the union include voluntary retirement, outsourcing and a reduction in some employee benefits.
Earlier this week, the bank said STX would be placed under court receivership "in principle" after the union failed to accept an earlier restructuring plan due to proposed layoffs.
The new restructuring plan also involves measures so that KDB can issue refund guarantees for new ships.
The yard previously filed for court receivership in May 2016, but by mid-2017 it had made progress in its economic recovery plan and had managed to meet its debt payment schedule.
It designs and builds LNG carriers, product and bulk carriers, container ships, car carriers and special ships as well as a range of offshore platforms.
Earlier this month, South Korea's Ministry of Oceans and Fisheries said that it is looking to underwrite 200 ship orders to help the nation's maritime industry recover from a multi-year slump.