Steamship Mutual Warns of PDVSA Sanctions Risks for Shipowners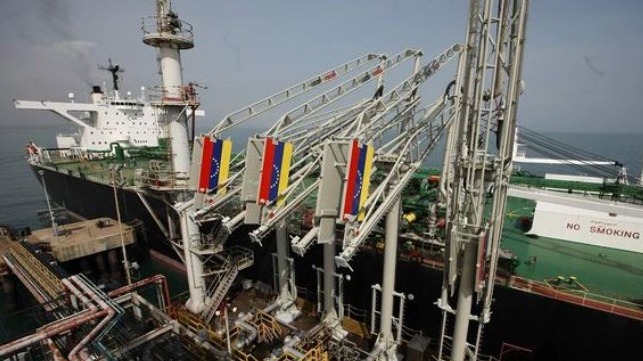 In an advisory note published Wednesday, insurer Steamship Mutual warned that the U.S. Treasury's action blacklisting a Greek tanker demonstrates the agency's willingness to interpret sanctions on Venezuela broadly, beyond the literal text of its rules - with potential implications for foreign tanker operators and oil traders.
On April 5, Treasury's Office of Foreign Asset Control (OFAC) blacklisted two shipping firms and their sole vessel, the Despina Andrianna. The Andrianna was engaged in transporting oil from Venezuela to Cuba, according to OFAC, in an alleged violation of American sanctions on Venezuelan oil company PDVSA.
The Trump administration has imposed steep restrictions on trading in petroleum with Venezuela in order to cut off financial flows to the government of Venezuelan President Nicolas Maduro. The United States and a large number of its allies recognize the head of the Venezuelan political opposition, Juan Guaido, as the nation's legitimate leader.
"Treasury is taking action against vessels and entities transporting oil, providing a lifeline to keep the illegitimate Maduro regime afloat," said Treasury Secretary Steven Mnuchin in announcing the sanctions measure.
In January, OFAC indicated that only U.S. entities - not foreign businesses like the owner of the Andrianna - would be covered by the ban on PDVSA. However, Steamship Mutual warned that the recent action shows Treasury's intention to interpret the sanctions measures in a broad manner. "There are no specific prohibitions against this trade, so it appears that that OFAC is willing to treat the [executive order] expansively and use it to sanction non-US persons in relation to a range of activities which support the Maduro regime," Steamship Mutual wrote.
The insurer also noted recent comments by the U.S. State Department's special representative for Venezuela, Elliot Abrams, who has warned foreign petroleum traders to avoid doing any business with PDVSA - or risk getting hit with U.S. penalties for providing PDVSA with "material assistance."
"You should not be buying oil from this regime and giving them cash," said Abrams at a recent briefing. "We have a wide, broad net with our sanctions, and so we've warned people, be careful not to get caught in that net by activities that you may think don't come into it but actually are caught by it."