Spill from Greek Tanker Fouls Beaches in Athens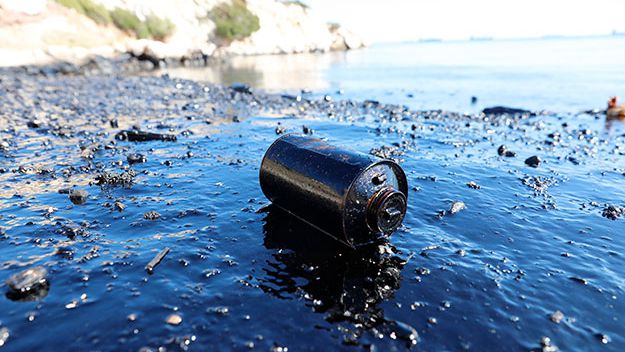 Popular beaches near Athens have been fouled by oil from the Greek product tanker Agia Zoni II, which sank Sunday morning near the entrance to the port of Piraeus.
Greece's shipping ministry reported that the Zoni had 2,200 tonnes of fuel oil cargo and 340 tons of bunker fuel on board at the time she went down, and it estimated that she released about 135 tonnes of cargo into the environment. The ministry said that salvage divers have since sealed her tanks and prevented further leaks, but by Friday, the spreading pollution forced authorities to ban swimming at beaches along a 13-mile stretch extending from Piraeus south to Glyfadia. The affected areas include some of Athens' most popular beach destinations.
Greek shipping minister Panagiotis Kouroumplis has come under fire for allegedly failing to do enough to contain the spill, and he has offered to resign if asked. "All means available in the country are being deployed," he told local media.
Criminal charges
The 1972-built Zoni is owned and managed by a firm in Piraeus. Her last recorded PSC inspection was in 2008, just before her current operator took over management. The operator has two other 40-year-old vessels of the same name, Agia Zoni I and III, both moored at Piraeus.
On Friday, prosecutors in Athens filed criminal charges against her owners and her crew for alleged violations of environmental law. If convicted, the defendants face a minimum sentence of five years. The AP reports that judicial authorities will also investigate the response of the state agencies responsible for containment and cleanup.
The cause of the Zoni's sinking is not yet known. She was at anchor, and her owner told media that the master was not on board at the time of the sinking. Coast Guard authorities reported that she went down within minutes.