Spain's Ports Shuttered as 48-Hour Strike Begins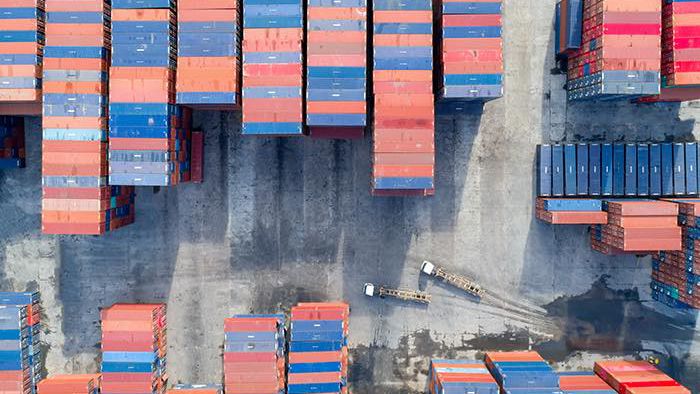 Spanish dockers intensified a series of strikes Wednesday with a 48-hour full stoppage, the first of its kind in their ongoing dispute with port employers' association Anesco over job guarantees and labor reforms.
Negotiations late Tuesday that were intended to head off the strike were not successful. The unions, led by Coordinadora Estatal de Trabajadores del Mar (CETM), had offered a 10 percent pay cut in exchange for a guarantee against layoffs and the establishment of new port employment centers.
The unions and the government estimate that 96-100 percent of the nation's 6,500 dockers are participating in the strike, resulting in a near-complete shutdown at Algeciras, Cadiz, Santander, Alicante, Almeria, Bilbao, Pasaia and Barcelona. Photos from around the nation showed terminals, gates, cargo equipment and gantry cranes idle and abandoned.
Port of Santander (courtesy UGT)
The Spanish government requires the unions to maintain minimum-level services for hazardous goods, perishables and passenger vessels, and reports indicate that a small number of dockers have been assigned to carry out this duty. Full services will resume at 0800 hours on Friday.
"The strike that starts today is backed by all stevedores as in all other mobilizations that have already been carried out, because we are all very clear that there will continue to be conflicts while the jobs are not guaranteed," said Pablo Gutiérrez, a representative for union UGT.
The Spanish Ministry of Development has warned that ongoing strikes threaten to damage Spain's manufacturing sector and seaports. Previous slowdowns and rolling strikes have already prompted Maersk Lines to reroute a significant portion of transshipment traffic away from Algeciras, a major hub for container cargo to and from other ports in the region. According to the ministry, Maersk has reassigned 150,000 containers per year from APM Algeciras to its facilities in Tangier, Morocco.
Video from the picket lines (in Spanish)