Spain Makes Record Cocaine Seizure in Reefer Boxes Arriving From Ecuador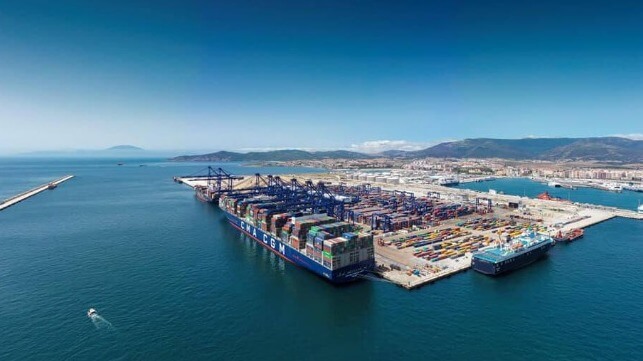 Spanish authorities are reporting the largest cocaine seizure in the history of the country was made earlier this week in refrigerated containers arriving from Ecuador. This seizure comes just two weeks after police in the Netherlands reported their country's largest cocaine seizure coming in another shipment from Ecuador.
Agents of Spain's National Police, in a joint operation with officials of the Customs Surveillance Service of the Tax Agency, reported they found a total of 9,436 kilos, or more than 9 tonnes, of cocaine arriving in the Port of Algeciras on August 23. By comparison, the Dutch reported seizing 8,064 kilo packages of cocaine from 12 pallets of bananas on which they placed an estimated street value of more than €600 million.
Like the shipment in Rotterdam, the drugs were hidden in boxes of bananas shipped to Spain from Ecuador. The police reported finding more than 30 different brand names and logos on the packages which they believe indicated the drugs were to be distributed to many organizations throughout Europe. The banana shipment was to have been transshipped from Spain to Portugal.
????Histórica operación antidroga en el Puerto de #Algeciras

????El mayor alijo de #cocaína intervenido nunca en España

????9,5 toneladas ocultas en cajas de bananas dentro de un contenedor marítimo procedente de #Ecuador #SomosTuPolicía pic.twitter.com/NrClE0Q0GZ

— Policía Nacional (@policia) August 25, 2023
The police reported the seizure was part of a large ongoing investigation into a criminal organization responsible for the supply of cocaine from South America to Europe. During their investigation, they uncovered that the criminals were working through a company located in Machala, Ecuador dedicated to the international trade of bananas. They believed the network was capable of sending as many as 40 containers a month to Europe.
At the beginning of August, they began tracking a shipment of 15 reefer boxes which they believed were headed to Europe. They did not identify which ship carried the boxes, but after they were unloaded in Algeciras, the police began their search.
So far there have been no arrests but the police indicated the investigation is ongoing. They did not comment if the new seizure was related to the shipment seized in Rotterdam last month.