SOCP Releases Course Materials on Preventing Sexual Assault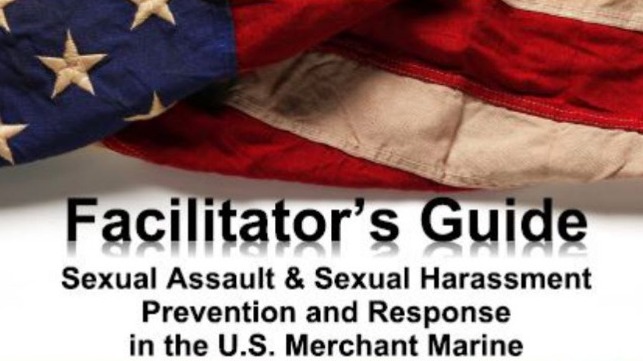 The Ship Operations Cooperative Program (SOCP) has released of classroom course materials on prevention of sexual assault, sexual harassment, retaliation, bullying, hazing, coercion, stalking and other prohibited behaviors in the U.S. Merchant Marine.
The material is designed to provide guidance to the course facilitator and a practical approach for different audiences within the maritime industry. The course materials include a Facilitator's Guide, a Student's Workbook and a Classroom PowerPoint presentation.
SOCP Members developed the training tools as part of a comprehensive approach to better understand and eliminate sexual assault and sexual harassment under a cooperative agreement with the Maritime Administration (MARAD) by addressing issues affecting the shipboard climate in the U.S. maritime industry.
"SOCP suggests the widest distribution of this course to the industry," said Patricia Finsterbusch, president of SOCP. "We strongly recommend that SOCP members and the maritime industry continue the dialogue and spread the word about the importance of these issues. These ongoing efforts will allow us to continually improve and revise these best practices in our ongoing efforts to ensure a culture free of Sexual Assault, Sexual Harassment and other prohibited behaviors."
As well as the course material, SOCP also has support material that includes zero tolerance techniques and tips with computer-based training, a best practice guide, a quick reference guide brochures to address different audiences, and sexual assault and sexual harassment prevention posters.
SOCP encourages organizations to share this link on their website for maximum exposure and distribution.
SOCP is a non-profit organization of maritime industry professionals working together to improve the safety, productivity, efficiency, security, and environmental performance of U.S. vessel operations. SOCP collaborated with its members, which include U.S. shipowners and operators, maritime unions, academies, training institutions, government agencies and others to solicit recommendations on the content of the best practices for the U.S. Merchant Marine industry.
All these materials are at no cost and accessible by visiting the SOCP website.