Skipper Gets Suspended Sentence for Grounding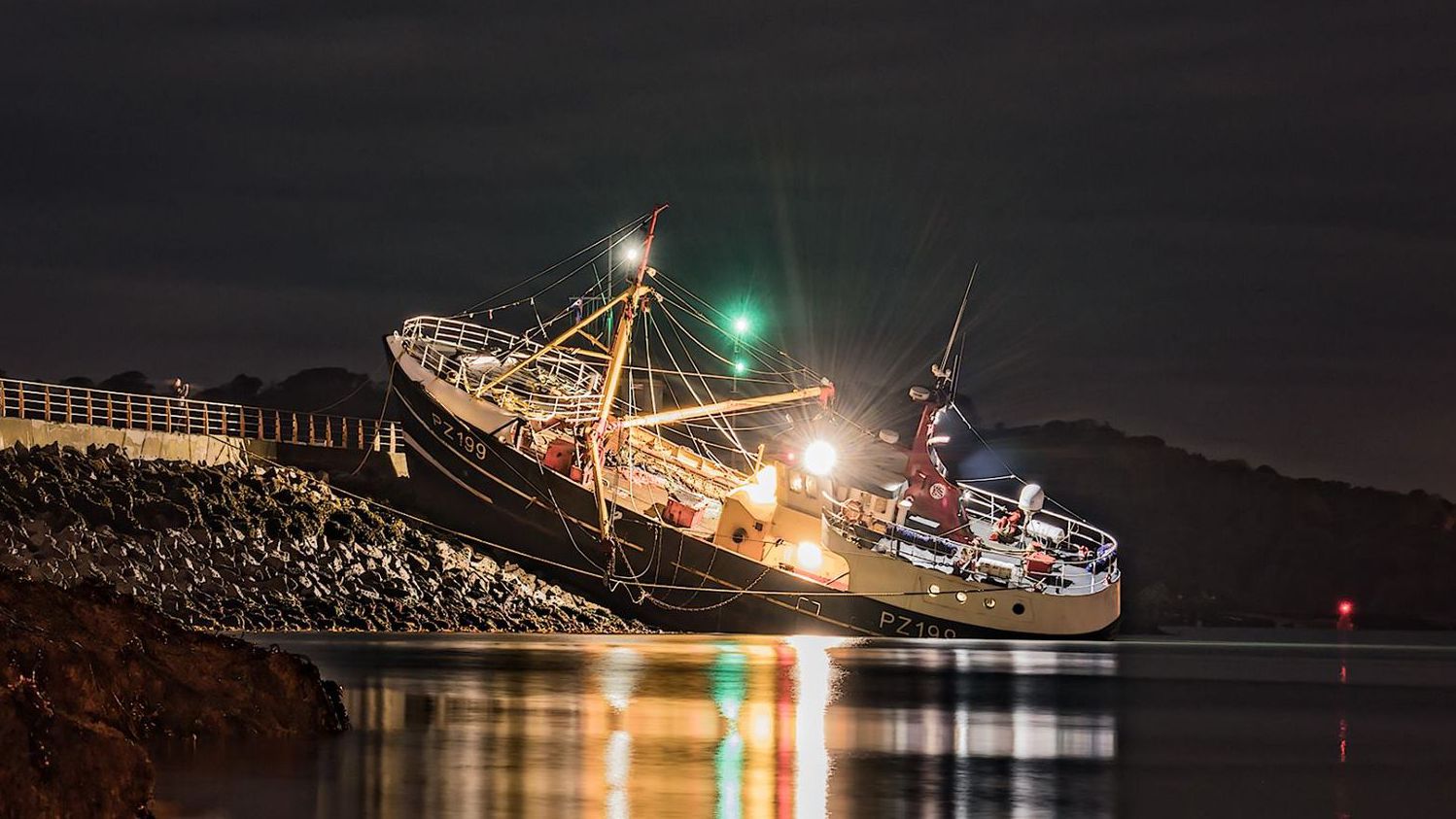 On Friday, the UK Maritime and Coastguard Agency reported that fishing boat skipper Michael Kinnaird has been given a suspended sentence of four months for running his vessel aground at the port of Plymouth. It is the second such criminal penalty for a marine casualty under the UK's Merchant Shipping Act in two months, following the sentencing of the pilot and captain of the City of Rotterdam in November.
At about 2045 hours on October 7, Kinnaird's fishing boat, the FV Algrie, departed Sutton Harbor with five crew on board. She headed out the harbor entrance but did not turn for the shipping channel. Her course took her into a breakwater at a speed of seven knots.
No one on board was injured and no pollution was reported. Despite the speed of the impact and the degree to which she was out of the water, the vessel suffered minor damages, and she was brought back to her slip at the next high tide.
In his defense, Kinnaird said that he had been confused by the lights of the shoreside anglers on the breakwater. However, the MCA said that he was not able to adequately explain why he didn't change course or speed, or to use alternative means of navigation. In passing Kinnaird's sentence, the district judge said that alcohol affected Kinnaird's actions that night, and he said that he did not accept Kinnaird's explanations about the lights on the breakwater. He ordered Kinnaird to pay a fine of about $6500 and gave him a sentence of four months, suspended for two years.
The UK's Merchant Shipping Act of 1995 provides for a fine and imprisonment of up to two years for mariners convicted of conduct endangering ships, structures or individuals. The Act covers intentional harm, negligence, and harm caused while under the influence.