Sixteen Abandoned Seafarers, and Sixteen More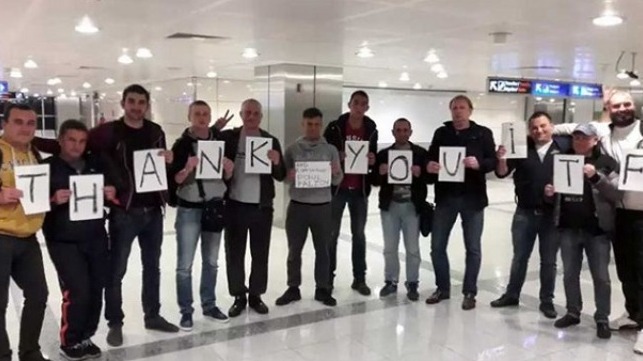 A legal dispute has left 15 Indian seafarers and one Pakistani seafarer stranded onboard a tanker off the UAE for over a year. Meanwhile, another 16 Ukrainian seafarers who were stranded off Casablanca have now been paid and repatriated.
The crew of the Panama-flagged tanker MT Zoya 1, currently moored 15 miles off the UAE, have not been paid for four months. Their passports have been in the possession of UAE authorities since October 1, 2017 following a legal dispute with shipowner ECB International. Ship managers Aurum Ship Management has asked the owner to pay salaries and port fees as soon as possible, but the request has not been actioned. The men are being provided with food and water, and Indian diplomatic missions are currently working with local authorities to help resolve the situation.
Two of the crew have tried to commit suicide: one, as his family's sole caretaker, is fearful for his seriously ill mother.
The Indian consulate has helped repatriate approximately 250 Indian national sailors since May 2017.
Earlier this month, the 16 crew members of the container ship Avonmoor were repatriated home to the Ukraine. In January 2018, the crew of the Bahrain flagged-vessel were abandoned in the Port of Casablanca, Morocco, leaving them without wages, provisions, fuel and first aid supplies. The vessel was in blackout whilst anchored in the mouth of the port, which caused significant security concerns for the crew.

The vessel is owned by Tylos Shipping and Marine services. The ITF have identified previous issues on the same vessel as well as others, with unpaid wages and failure to repatriate crew. The ITF is currently dealing with three cases of abandonment with the owner, including the Sanad, the Aman and the Jerna S. This previous abandonment case on Avonmoor, in Malta, was resolved last September.

The current situation was resolved thanks to the efforts of P&I, port authorities, the Ukrainian Embassy, the ITF and the Moroccan Workers' Union. Wages totaling $107,000 were paid and the crew repatriated.