Indonesia to Sink 70 Captured Vessels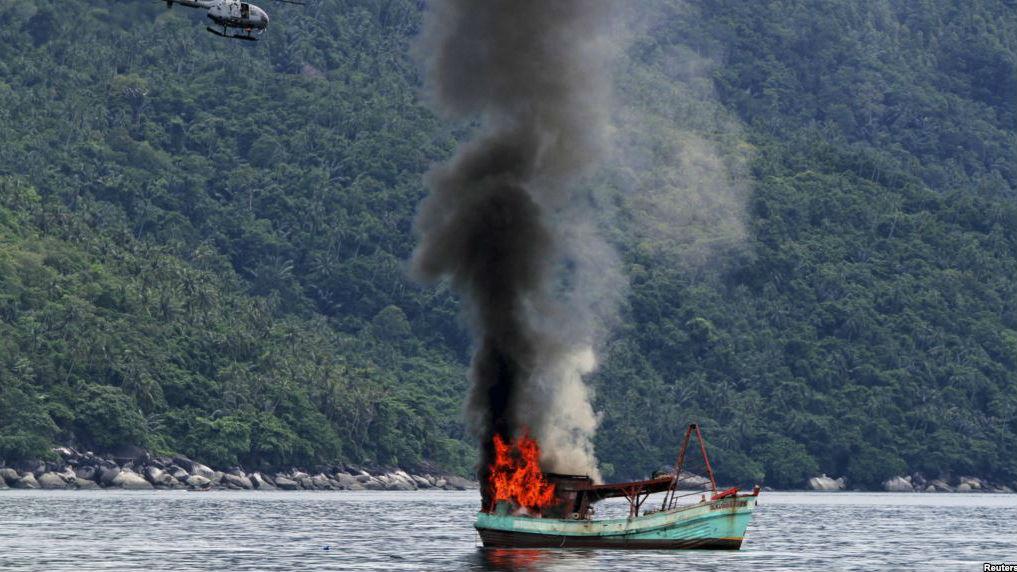 Indonesia demands its sovereign waters be respected. The country, which is celebrating its 70th year of independence, plans to make a statement by sinking 70 vessels captured poaching in its territorial waters.
The Indonesian Navy will sink the 70 vessels on August 17th as the nation celebrates and it will be the largest public vessel sinking of caputured poaching ships. In May, the government sank 41 vessels caught poaching. Indonesia then caught another 92 foreign vessels since January. The next mass sinking will included a Chinese vessel as well.
President Joko Widodo, who was elected last year, is taking issue with illegal poaching and fishing in the nation's waters. Widodo instituted the "Sink The Vessels" policy soon after his election saying Jakarta would no longer tolerate the invasion of more than 5,000 ships illegally operating in its waters, which is estimated to cost the national about $20 billion.
Indonesia has the approval of the United Nations to sink foreign poacher ships under the Law of the Sea. Indonesia has been asserting its leaderships in the Association of Southeast Asian Nations (ASEAN), and the sinking of captured foreign vessels is meant to be a warning to illegal operations working in its waters.