Singapore Company Fined After Shipyard Fatality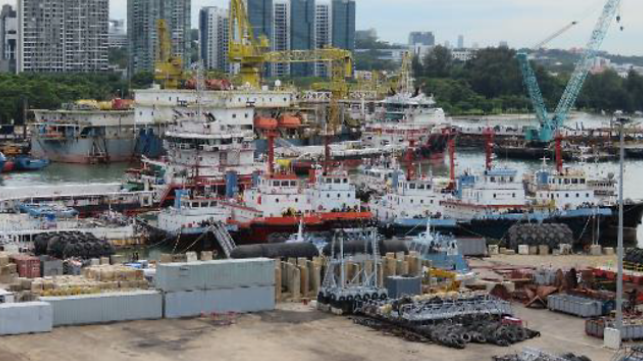 AZ Marine Offshore Services of Singapore and its operations manager Soh Eng Bee have been fined S$200,000 ($152,000) and S$80,000 ($61,000) respectively after an accident at a shipyard that resulted in the death of an engineer in 2016.
Singapore's Ministry of Manpower (MOM) said Pan-United Shipping had hired AZ Marine for the berthing of two of its vessels at the shipyard and employed the engineer, Lim Meng Hoe, to perform tasks on board. Lim had to climb over at least four vessels to get to his destination, but slipped and fell through a gap.
The MOM said that AZ Marine did not provide safety instructions on vessel-to-vessel access within the shipyard and did not provide a means for accessing the vessels safely or identify designated crossing points. "As a result, persons attempting vessel-to-vessel access are required to identify a point to cross between vessels based on their own assessment. They end up having to climb over the gunwale and stand on the fender or fender tires before crossing over to the other vessel. This is an unsafe method. With no proper handhold or foothold provided, anyone attempting to access the vessels were at risk of falling into sea."
Soh had not acted when he knew that workers were accessing the vessels in this manner and had himself done it. The MOM said that by setting this example he implicitly consented to the non-compliance of safe practices at the shipyard.