Shipowner Pleads Guilty to Violating U.S. Sanctions on Iranian Oil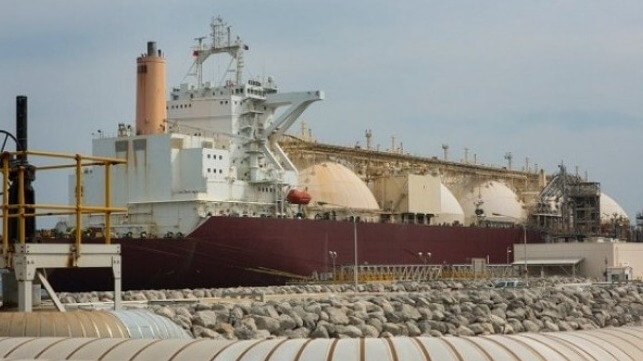 A naturalized U.S. citizen who was illicitly involved in oil trading with Iran is facing a maximum of 10 years in prison, forfeiture of his home and property, and nearly $2.9 million in judgments after pleading guilty on two separate counts of conspiring to violate U.S. sanctions on Iran. The U.S. Department of Justice reports the dealings dated between 2013 and 2020 involving two LNG tankers along with multiple transactions for Iranian petrochemical products.
The U.S. had charged Behrouz Mokhtari, age 72, of Virginia and Iran, with conspiring with his co-defendants and others to evade the Iranian sanctions. They reported that the group through its network had engaged in business activities on behalf of Iranian entities without obtaining licenses from the U.S. Treasury Department.
Mokhtari created a Panama-based front company, East & West Shipping, to purchase two LNG carriers. From about February 2013 until at least June 2017, he was involved in illicit shipments of petrochemical products to and from Iran. They hid their ownership of the tankers through the use of multiple companies including another called Greenline Shipholding and also used the U.S. financial system in transactions related to the vessels.
Ownership of the two tankers was transferred to another company called Russell Shipping before May 2017. Mokhtari then sold the vessels for scrap at a value of $3.1 in May 2017. He received nearly $2.9 million and in 2018 the U.S. contends used over $1.5 million of the proceeds to buy a home in Campbell, California.
After disposing of the vessels, Mokhtari continued to trade in Iranian petrochemical products. Working with businesses in Iran and the United Arab Emirates, which he owned or for which he had management control, he carried out transactions without applying for a U.S. license. These transactions continued from at least March 2018 until at least September 2020.
The U.S. Department of Justice says that Mokhtari admitted in his guilty plea that he knew that, as a U.S. citizen, he was prohibited from engaging in business with or providing services to Iranian entities without first obtaining a license. Mokhtari further knew that it was illegal to engage in transactions intended to evade Iranian sanctions or to engage in transactions related to goods and services of Iranian origin or export.
As part of his guilty plea, Mokhtari must forfeit money, property, and assets derived from, obtained as the result of, or used to facilitate the commission of his illegal activities, including the residence he purchased in Campbell, California. A money judgment for $2,862,598.12 has also been awarded as the proceeds received from the sale of the two LNG tankers.
Mokhtari is scheduled for sentencing on April 3. He faces a maximum sentence of five years in federal prison for each of the two conspiracy counts. The FBI investigated the case.