Sheriff Dies While Serving Arrest Warrant on Bulker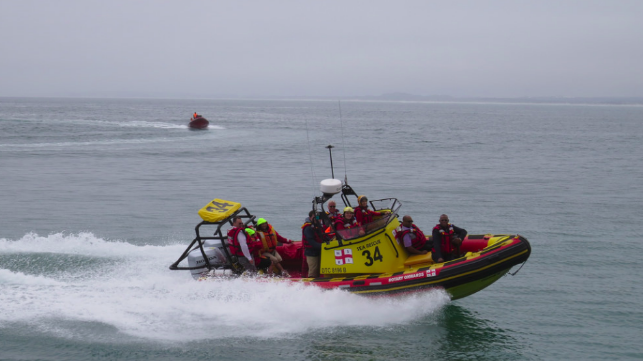 The South African Maritime Safety Authority and the Port Elizabeth police are investigating the death of deputy sheriff Henry Kemp, who died while serving a warrant on the bulker Blue Marlin I. Kemp was a 20-year veteran of the police force.
Sheriff Llewellyn Sharp told media that on Saturday night, Kemp traveled out to the bulker on a pilot boat to serve notice of the bulker's arrest. Kemp transferred over to the vessel's pilot ladder at about 1900 hours, and as he was nearing the top, "he paused for about two minutes before falling backwards" into the water, Sharp told Herald Live. The South African Maritime Safety Authority (SAMSA) estimated the distance of the fall to be at least 25 feet.
The bulker's crewmembers recovered Kemp from the water, and they reported the accident and told authorities on shore that Kemp was unresponsive. A rescue team of the National Sea Rescue Institute (NSRI) and a government health service paramedic unit were alerted at 1915 hours and came out to meet the ship in a pilot boat. The paramedics found Kemp unresponsive when they arrived, and after attempts to rescuscitate him proved unsuccessful, they confirmed his death.
The Blue Marlin I was briefly taken into the Port of Coega for a forensic investigation. As of Monday, she was under way once more off the town of Gansbaai, South Africa, bound for Cape Town. Police have not released the details of the warrant that Kemp was attempting to serve at the time of his death.
The 2008-built Blue Marlin I - not to be confused with the well-known heavy lift ship Blue Marlin - is a Handymax geared bulker, and is owned by a Greek company. She has no recent detention history in the Equasis database, though previous inspections have noted deficiencies related to provisioning, navigational publications and fire safety.