Seattle Celebrates 20 Years as a Cruise Port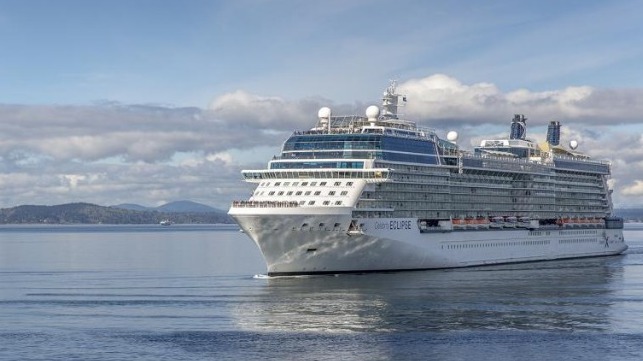 The Port of Seattle is celebrating its 20th year in operations as a cruise homeport, and it is expecting a record-breaking season ahead.
"Over twenty years ago this community turned a novel idea into a nearly $900 million industry and helped [Seattle] become the most environmentally progressive home port in North America," said Port of Seattle Commission President Stephanie Bowman. "Alaska cruises are a 'bucket list' item for people all over the world, and we look forward to hosting them for decades to come."
The first cruise ship of the year, the Celebrity Eclipse, arrived at Seattle's Pier 66 on April 15. She is the first of many ahead: the Port expects to see an estimated 1,200,000 cruise passengers this year, breaking last year's record of 1,115,000. This season, Seattle will host the three largest cruise vessels on the West Coast - the 4,000-passenger sister ships Norwegian Joy and Norwegian Bliss and the 4,200-passenger Ovation of the Seas.
Based on a recent economic impact study, the Port estimates that each homeported vessel call will support a total of $4.2 million in economic activity in the Pacific Northwest. Overall, it estimates that the total economic impact of cruise ships to the state economy is roughly 5,500 jobs, $260 million in labor income and nearly $900 million in business output per year.
Seattle expects its long-running cruise growth streak to continue, and to make room, the port is seeking a private partner to redevelop an existing container terminal - T-46 - for cruise ships. The site is just south of downtown Seattle, and it has about 3,100 feet of berthing, 50 feet of depth and about 86 acres of space. The northern portion of the berth will be available for cruise uses, including the construction of a 5,000-plus passenger terminal. The south end will be used for breakbulk cargo.