Search for Victims Continues in East Attica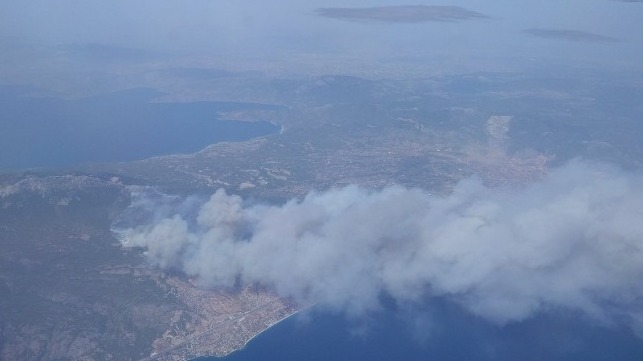 The search for the missing continues after the ferocious fires in three Greek seaside towns last week, and the death toll has risen to at least 84.
Many of the survivors at the town of Mati fled from the fire into the sea, where they were rescued by fishermen and by coast guard response launches. By the end of the evening, 700 people were rescued by boat and taken to shore at the ferry port of Rafina. Local fishermen who responded to the scene reported chaos, with dozens of people in the water, and officials believe that some of the missing may have drowned in their attempt to escape. The Greek Coast Guard has already recovered the bodies of six victims from the water.
"It is terrible to see the person next to you drowning and not being able to help him," said survivor Nikos Stavrinidis, who spoke with the Independent earlier this week. Two members of Starvrinidis' party drowned before a fihing vessel arrived to assist.
Volunteer divers are now working alongside the Greek Coast Guard to find the remains of others and any personal items that might give clues to the fate of the missing.
Nearly four dozen blazes broke out on Monday and Tuesday, with widespread distribution, and investigators say that they suspect that the fires may have been started intentionally. Citing satellite imagery and "physical findings" on the ground, civil defense minister Nikos Toskas said that there are "serious indications and significant findings of criminal activity concering arson."
The government's response effort has come under criticism, but Toskas defended the first responders work and said that he would direct it in the same manner if the accident were to recur. Fire Department Chief Sotiris Terzoudis noted that the blaze in East Attica caused most of its destruction within 1.5 hours, far too little time for a mass evacuation of the 20,000 affected residents. He also blamed the high winds in the area for the fire's rapid spread: at the time of the blaze, wind speeds at Mati and Rafina exceeded 50 knots.