Seacor Sells U.S. Harbor Towing Operations to E.N. Bisso and Bay-Houston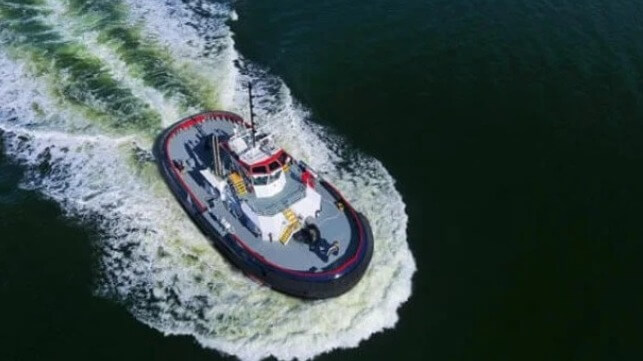 Just weeks after integrating its Seabulk Tankers subsidiary with Crowley's tanker division, Seacor Marine announced that it is selling its U.S. harbor towing operations from Seabulk Towing to two competitors.
E.N. Bisso & Son is buying 12 harbor tugs operating in Florida and Alabama, along with associated business operations, while Bay-Houston Towing is acquiring eight vessels at Sabine Pass and Lake Charles. Both companies have a strong presence in their respective regions, and the extra tugs will expand their existing fleets.
"E.N. Bisso and Bay-Houston are two industry leading harbor towing providers supported by many decades of safe and reliable operations," said Eric Fabrikant, CEO of Seacor Holdings. "They not only offer our people and assets long-term homes, but also ensure the continuation of high-quality service for our customers."
The twin sales are expected to close in late 2023, subject to regulatory approval and closing conditions.
After the transactions, Seabulk will continue to own and operate a fleet of tugs and barges the Caribbean, including its KSM joint venture with Kotug.
"Acquiring an industry leading platform in these markets is exciting for E.N. Bisso and enables us to enhance our services in Florida and expand into Alabama," said Matt Holzhalb, President and Chief Executive Officer at E.N. Bisso. "Not only are we growing our fleet with the addition of new, differentiated assets like the innovative Advanced Rotor Tug, but we are thrilled to welcome such high-caliber team members to the E.N. Bisso family."
The move is the latest in a series of major S&P and partnership deals for Seacor. The company completed the acquisition of tanker company U.S. Shipping Corp and U.S. Ocean in 2021. Earlier this month, Seacor's Seabulk division announced a joint venture with Crowley's Jones Act tanker fleet, comprising management from both companies.
Seabulk Towing started out as Hvide Marine, which was founded in Fort Lauderdale by Hans Hvide in 1959. His son Erik Hvide took over the firm and began expanding globally in the energy support industry, buying companies and assets, but the company filed for bankruptcy in September 1999.
The company changed its name to Seabulk International in 2002, and ex-Mobile Transportation CEO Gerhard Kurz and an investment group managed it. In 2005, Charles Fabrikant and his company SEACOR merged with Seabulk International in a stock and cash deal, which included assets of more than 100 offshore vessels, 30 tugboats, and about a dozen tankers. At the time, the firm had 2,500 employees and revenue of $350 million.
E.N. Bisso can trace its roots back to the 1880s in New Orleans and is a fifth-generation family-owned company. Today, it is a subsea & offshore infrastructure contractor specializing in marine construction, infield gathering and transmission pipelay, pipeline burial, salvage, decommissioning, heavy lift and diving services.