Saudi Aramco Resumes Oil Shipments Through Bab el-Mandeb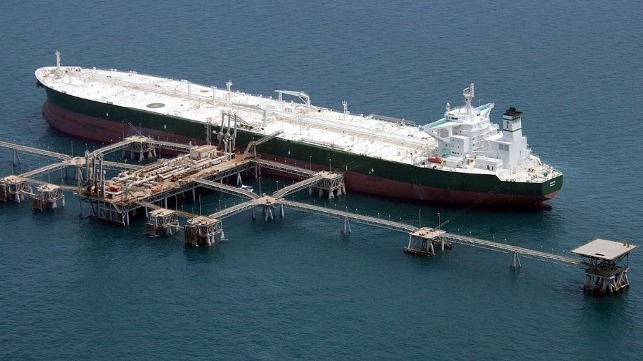 Saudi Aramco has resumed shipments of crude oil from its Persian Gulf terminals through the Strait of Bab el-Mandeb, a strategic choke point between the Arabian Sea and the Red Sea. The state oil firm had temporarily halted its use of the strait on July 25, when Houthi rebels attacked two of its tankers off the port of Hodeidah, Yemen.
"The decision to resume oil shipment through the strait of Bab Al-Mandeb was made after the leadership of the coalition has taken necessary measures to protect the coalition states' ships," said Saudi oil minister Khalid Al-Falih in a statement. He added that the protective measures were taken in coordination with the international community, though he did not specify foreign partners.
The suspension followed an attack on two unnamed VLCCs operated by Bahri, the shipping division of Aramco. One of the two vessels sustained minor damage while the other was unharmed, the firm said, and no injuries or pollution were reported. Houthi rebels claimed responsibility for the attack.
Houthi forces have conducted a long series of missile attacks on merchant and naval vessels off Yemen's west coast. In April, Houthi militias launched a missile at the Saudi tanker Abqaiq, resulting in slight damage to her bow. At the time, Saudi oil minister al-Falih said that the attack would not "affect economic activity or stall oil supplies."
Fighting continues for Port of Hodeidah
Houthi forces recently agreed to a two-week ceasefire on vessel attacks in order to pursue peace talks, but fighting continues on shore for the rebel-held port of Hodeidah. Saudi Arabia and the UAE back the Yemeni government in the nation's ongoing civil war, and this coalition is attempting to regain control of the seaport, which is by far the most important in Yemen. An estimated 80 percent of the nation's food supply arrives via Hodeidah.
Aid groups warn that a protracted battle for Hodeidah could interrupt the flow of commercial and humanitarian supplies, exacerbating widespread malnutrition. "There is no contingency plan that can effectively protect civilians from the humanitarian consequences if the conflict escalates further," warned U.N. spokesman Jens Laerke, speaking to the VOA on Sunday.